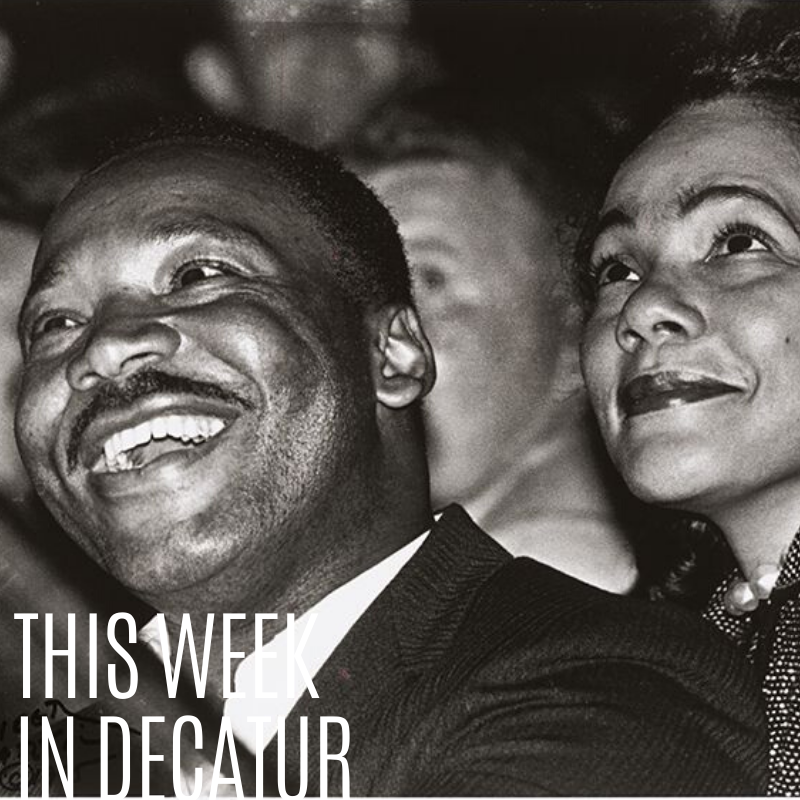 City Meetings
-City Commission | Tuesday, Jan. 21 @ 7:30 p.m.
-Historic Preservation Commission | Wednesday, Jan. 22 @ 6:30 p.m.
Events
-Visit the Remembering MLK Gallery Exhibit at the McCain Library on the campus of Agnes Scott College this week Tuesday, Jan. 21 through Friday, January 24 from 8 a.m.-6 p.m.
-Honor the legacy of Dr. Martin Luther King Jr. and Coretta Scott King by responding to the social injustices of our times, through tabletop activities, inspired by Dr. King's writings on Tuesday, Jan. 21 at 1:00 p.m. in the Julia Thompson Smith Chapel at Agnes Scott College. Box lunches will be available for those on campus who RSVP at calendar.agnesscott.edu. This event is free and open to the community.
-Don't miss the Social Challenges of Our Times Film Series at Agnes Scott featuring Real Value, an award-winning economics documentary that delivers a refreshing meditation on how business can be used to create value beyond profit. The viewing will be held in Campbell Hall (C-Frannie Graves Auditorium, Room 128) on Tuesday, Jan. 21 from 7-9 p.m.
-There will be live performances at Eddie's Attic featuring Bailen with Old Sea Brigade, the Steel Wheels and Yarn. Visit eddiesattic.com for show times and ticket info.
Cover Photo: Collection of the Smithsonian National Museum of African American History & Culture (Spider Martin, 1965)