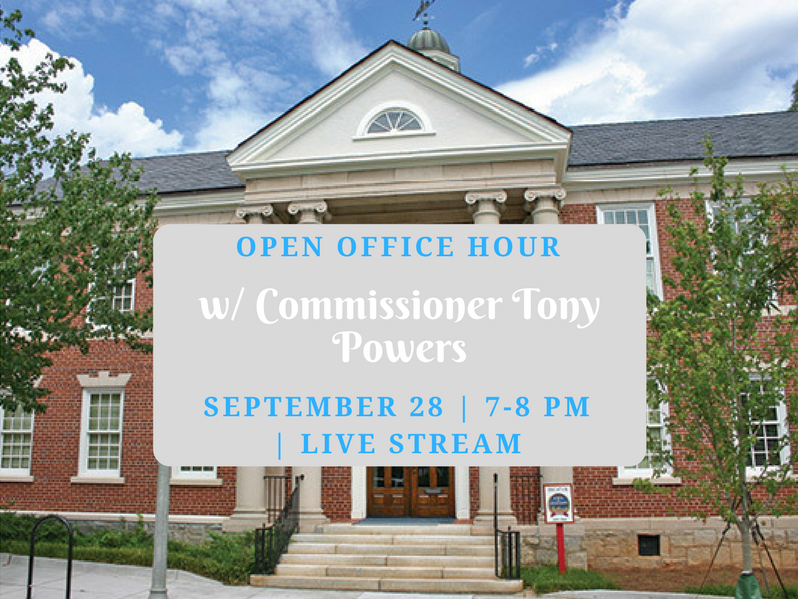 Decatur will host its fifth Open Office Hour with Commissioner Tony Powers on Thursday, September 28 from 7 – 8 p.m. Commissioner Powers will speak for approximately 15-20 minutes on the topic of the role of the city and schools including ongoing and potential initiatives and partnerships.
Have a question relating to this topic that you would like for him to answer? If you already have a question in mind, submit it on Open City Hall now, http://www.decaturga.com/whats-new/open-city-hall.
Question will close at 2 p.m. on Thursday, September 28.
Thursday, Sept. 28
The community is invited to tune in to watch and listen on the 28th via livestream, http://www.decaturga.com/city-government/city-commission/streaming-video, and will be able and encouraged to submit questions related to the topic live (beginning at 7 p.m.) via Twitter, Facebook, email, or phone 678-553-6569.