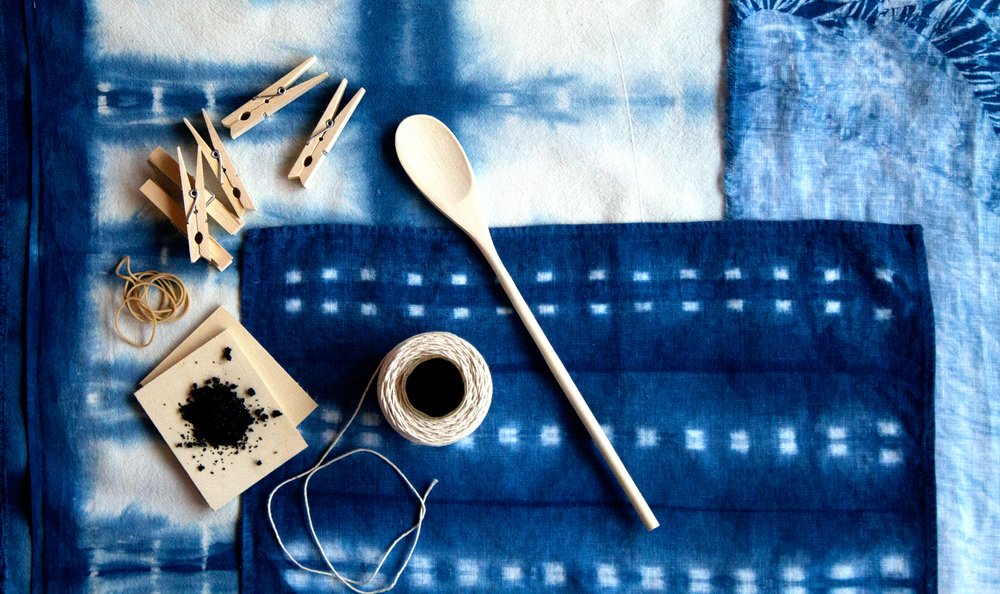 Trinity Mercantile & Design brings Indigo Dyeing Workshop to Decatur
Indigo: What's old is new again. Indigo is among the oldest dyes to be used for textile dyeing and printing – dating back 6,000 years to the ancient civilizations of South America, Africa and the Middle East. This timeless dye is responsible for the original denim and it's also a hot trend in the converging worlds of fashion and design.
You're invited to experience this ages-old village tradition for yourself at Trinity's Art of Indigo Workshop on May 20th. Guest artist Mollie Coffin of Jaipur Living, along with the team from Trinity, will teach hands-on techniques for creating beautiful designs on fabric. Each participant will create a one-of-a-kind piece to take home. Choose from a scarf, pillow, hobo bag or table runner, made from recycled natural fibers.
 The workshop will be held Saturday, May 20th at Trinity Mercantile & Design in downtown Decatur. Come anytime between 12pm – 4pm and plan to spend about an hour creating your piece. Cost is $30 per person and includes instruction, materials and refreshments. All proceeds will benefit the Jaipur Rugs Foundation and re:loom.
Space is limited! To reserve your spot, RSVP to kate@131trinity.com.
Jaipur Rugs Foundation is a non-profit that supports artisanal communities in India that seek to preserve this timeless craft and sustain economic independence. re:loom is a local Decatur organization that employs and empowers homeless and low-income individuals to create beautifully-designed products.
Trinity Mercantile & Design
116 East Trinity Place, Decatur GA 30030
trinity-decatur.com | 404-378-0197