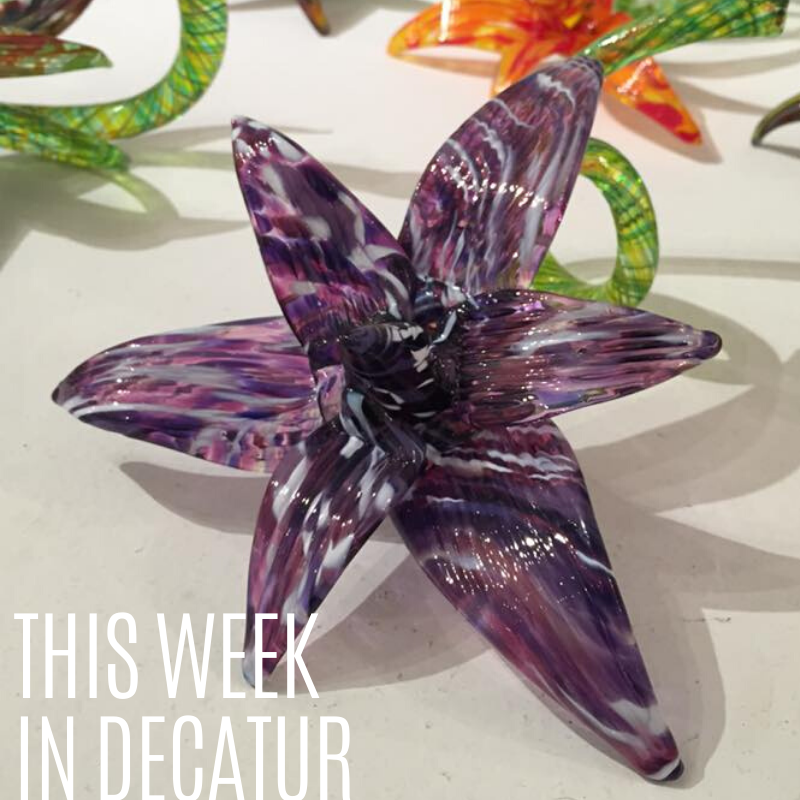 -Decatur Glassblowing invites you to Make Your Own Glass Flower this Saturday, Jan. 11. Visit their Facebook to view group class times and pricing.
-Join Brush Izakaya & Pine Street Market on Jan. 12 at 5:30 p.m. for ISSHO, a private dinner bringing together Chefs Jason Liang and Rusty Bowers as they guide your experience while merging their talents for a 6 course meal at Brush Sushi Izakaya. Visit brushatl.com/events to purchase tickets.
-Join Java Speaks at the Pinewood for their first Open Mic of 2020! Come out this Sunday, Jan. 12 from 7:30-10:30 p.m. for poetry and music. Visit Java Speaks on Facebook for more info.
-Check out this weekend's upcoming live performances at Eddie's Attic featuring Patrick Davis, Becky Shaw, Travis Meadows and Joe Mullins & the Radio Ramblers. For show times and ticket information, visit eddiesattic.com.
Cover Photo: Decatur Glassblowing