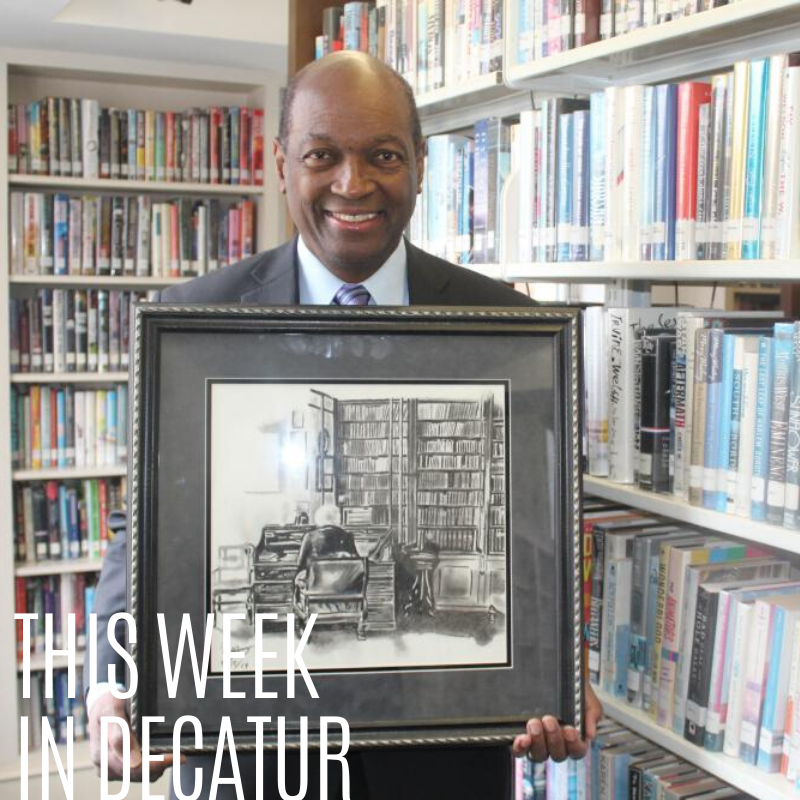 City Meetings
-City Commission | Monday, Jan. 6 @ 7:30 p.m.
-Better Together Advisory Board | Jan. 7 @ 6:30 p.m.
-Environmental Sustainability Board | Friday, Jan. 10 @ 8 a.m.
-Decatur Development Authorities | Friday, Jan. 10 @ 8 a.m.
Events
-Don't miss Mobile Mondays at Chick-Fil-A in Downtown Decatur! Place a Dine In or Drive Thru Mobile Order on Mondays in January and February from 6:30 a.m. to 10 p.m. via the Chick-fil-A® App and you'll receive a free reward uploaded to your app!
-There will be an opening reception for the exhibit "Once He Learns How to Read: A Legacy of Literacy" curated by former NBA player Mike "Stinger" Glenn on Tuesday, Jan. 7 from at 6:30 p.m. at the Decatur Library. The exhibit features his collection of rare books, newspapers and magazines that document African American history and culture from the 1770s. The exhibit will run through Jan. 22 during library hours.
-Are you parenting a teenager or college student? Join Gathered and Grounded for a Thursday-Night-In book discussion of Grown and Flown on Jan. 9 from 8-10 p.m. Visit gatheredandgrounded.com for more information.