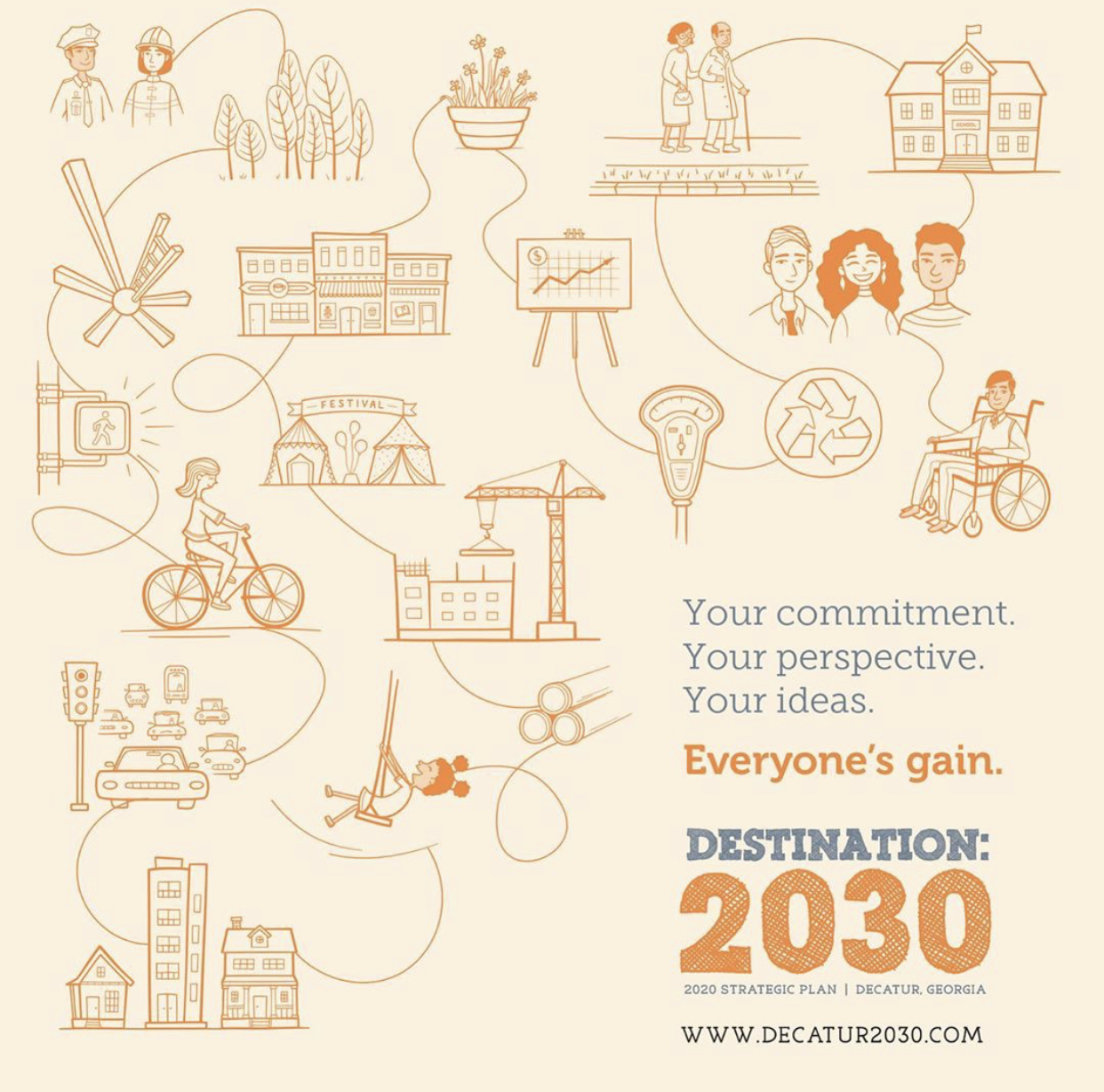 Decatur's Citizen Roundtables, the heart of our once-a-decade Strategic Planning process, will launch Thursday, Jan. 23, 7-9 p.m., at the Decatur Courtyard by Marriott's Decatur Conference Center. Everyone's welcome.
For the past 10 years, Decatur's leadership and city staff have been making decisions and setting yearly budgets based on the 2010 Strategic Plan. From the Unified Development Ordinance to Better Together, public art to bike lanes, green space acquisition to downtown apartments, some of the decade's most defining initiatives began with hundreds of Decatur neighbors sharing their perspective in a series of meetings and roundtable discussions.
Now it's time to do it all again, beginning with our January 23 kick off meeting. Thereafter, participants will meet with their assigned Roundtable group three times over a period of roughly two months.
Will your voice be represented? Our quest for the broadest, most inclusive process in Decatur history will only be made stronger with your participation.
Learn more and register to participate at: decatur2030.com.