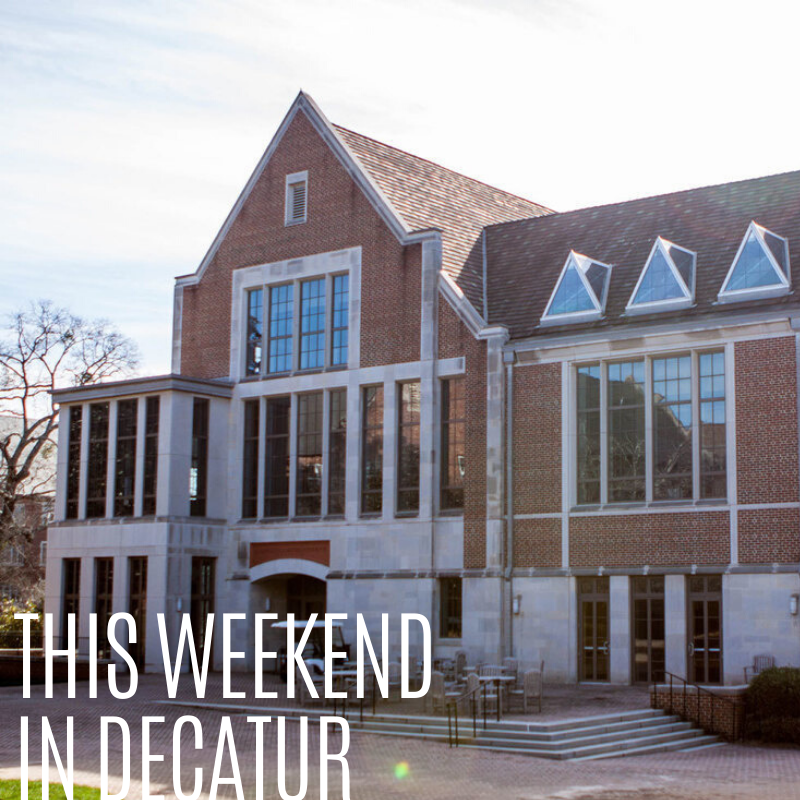 -This weekend all Luna Girl inventory is 50% off at Vivid Boutique! The artist Andrea Allen will be in the store on Saturday to greet guests and customers. Wine and snacks will be served. Visit Vivid Boutique on Facebook for more info.
-Join Decatur Glassblowing this Saturday, Jan. 18 for classes to Make Your Own Glass Cup and a class to Make Your Own Glass Paperweight. Check them out on Facebook for class times and costs.
-Join Pinky Promise for a bible study brunch to kick off MLK weekend in Luchsinger Lounge at Agnes Scott College on Saturday Jan. 18 from 10 a.m.-11 a.m. This event is open to the community.
-Check out live performances at Eddie's Attic this weekend featuring Jeff Plankenhorn with Scrappy Jud Newcomb, Drew Davidsen, Matt Mayes of Jupiter Coyote, Carrie Newcomer with Pianist Gary Walters and the Guitar Shed Adult Winter Recital. Visit eddiesattic.com for show times and tickets.