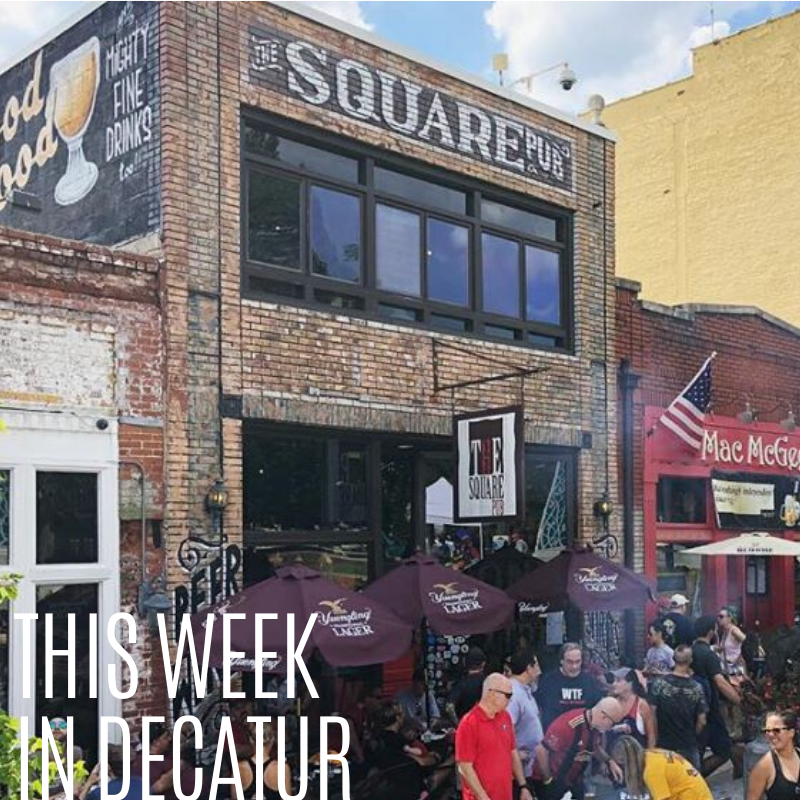 City Meetings
-Zoning Board of Appeals | Monday, Jan. 13 @ 7:30 p.m.
-Planning Commission | Tuesday, Jan. 14 @ 7 p.m.
-Environmental Sustainability Board | Friday, Jan. 17 @ 8 a.m.
Events
-Get up close and personal with the Historic DeKalb Courthouse on a behind the scenes tour this Tuesday, Jan. 14 at 12 p.m. Visit dekalbhistory.org for ticket information.
-Join Little Shop of Stories at the Georgia Center for the Book at Decatur Library on Wednesday, Jan. 15 at 7 p.m. to celebrate the release of Ransom Riggs' fifth novel, The Conference of the Birds. Visit Little Shops of Stories on Facebook for ticket info.
-Stop by the Square Pub for live music every Thursday at 7 p.m. featuring Jess Goggans. They'll be $5 local drafts and 1/2 off apps from 6-11 p.m.
-Georgia Center for the Book will host a poetry reading with Ilya Kaminsky and Katie Farris this Thursday, Jan. 16 at 7:15 p.m. in the Decatur Library Auditorium. Doors open at 6:30. Event is free and open to the community.
-Join the Decatur Arts Alliance for the art opening of Forked Tongues, Thumbprints, and Floral Abstractions showcasing the works of Matthew Blodgett this Friday, Jan. 17 from 6-8 p.m. at the DAA Gallery (113 Clairemont Ave).
-Don't miss these upcoming events and live performances at Eddie's Attic including Comedy Open Mic hosted by Windy Peach Comedy, Songwriter's Open Mic, David Bromberg with Jordan Tice, Emily Hackett with Sydney Rhame and Travis Denning. Visit eddiesattic.com for show times and tickets.