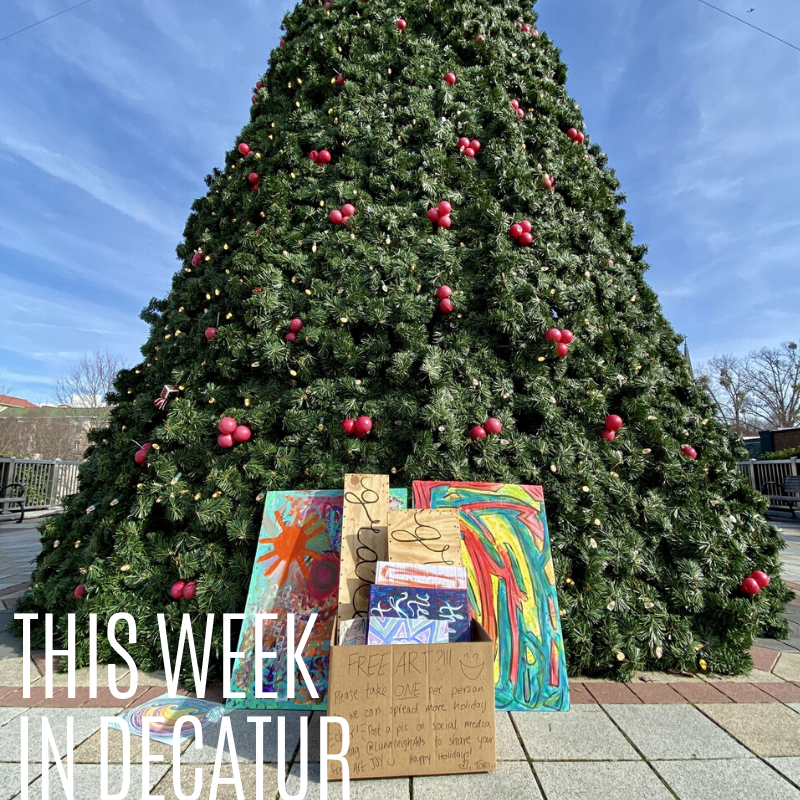 City Meetings
-The December 23 meeting for the Lifelong Community Advisory Board is cancelled. The next meeting is scheduled for Monday, Jan. 27 at 6:30 p.m.
Events
-Gathered and Grounded is hosting a Kids' Holiday Afternoon on Monday, Dec. 23 from 1-4:30 p.m. They'll enjoy an afternoon out while you finish up the touchings of the holiday season.
-Decatur residents may drop off live Christmas trees at the annual "Bring One for the Chipper" event at Decatur Legacy Park from Friday, Dec. 27-Saturday, Jan. 11. Look for signs showing where trees should be placed, to the right of the chapel. Please do not leave Christmas trees anywhere else on the property.
While you're out finishing up your holiday shopping in #downtowndecatur, stop by the Christmas tree on the Square for free art by @lunaleigharts and share on social media to spread the holiday cheer!