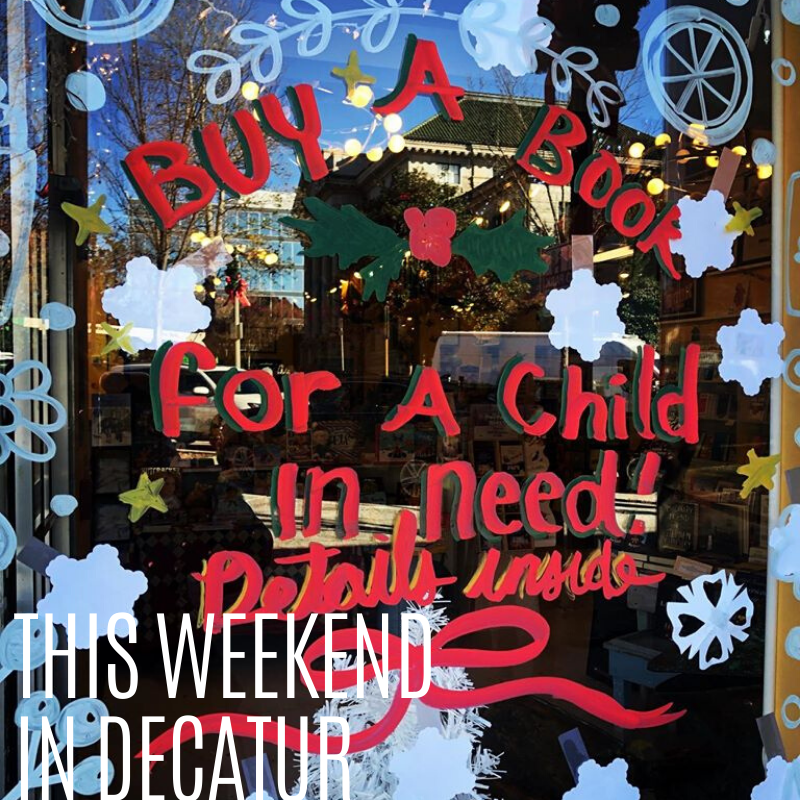 -Come out to the Solarium for Breakfast with Santa in Oakhurst this Saturday, Dec. 21 from 9:30-11:30 a.m. This event is free to the community, just RSVP to contact@thesolarium.com.
-Join Little Shop of Stories for hot chocolate and a reading of The Polar Express on Saturday, Dec. 21 at 11 a.m. and 1 p.m. There may even be a special visitor! Fee is $5 fee per child. Space is limited so please call to reserve a spot.
Cover Photo courtesy of Little Shop of Stories. Did you know that you can share the holiday spirit with a child in need through Little Shop? This year they're partnering with Hagar's House and Refugee Family Literacy to provide books for children this holiday season. Each snowflake on the window represents a child of a particular age. If you're able, swing by, pick a flake (or more) and let them help you find the perfect book!