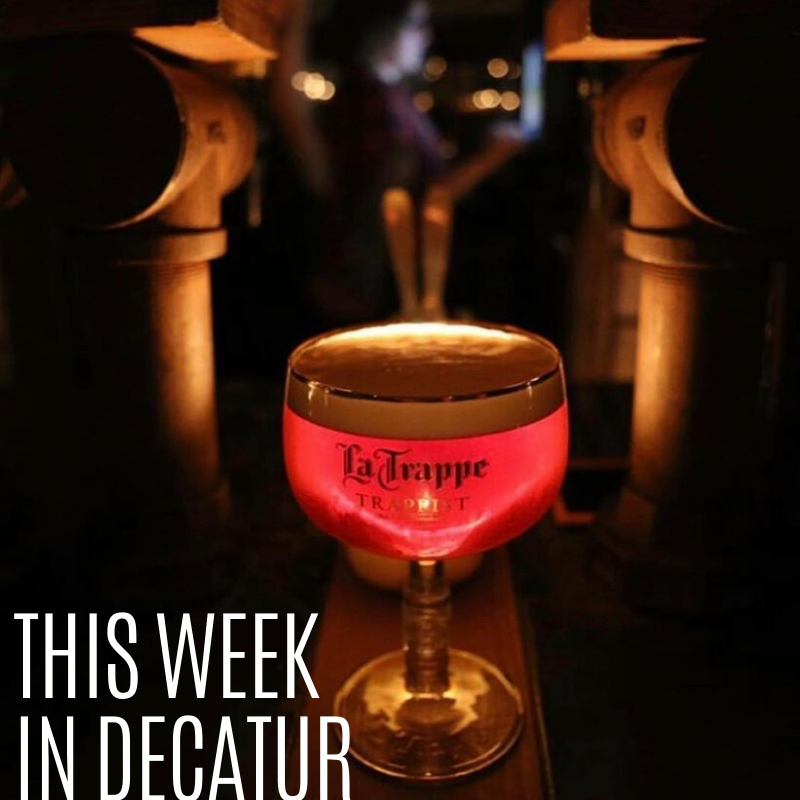 City Meetings
-City Commission | Monday, Dec. 16 @ 7:30 p.m.
-Historic Preservation Commission | Tuesday, Dec. 17 @ 6:30pm
Events
-Don't miss the Hope Sees A Star Yuletide Concert with the Meridian Chorale and Steven Darsey happening this Tuesday, Dec. 17 at the Historic DeKalb Courthouse. Showtime starts at 7:30 p.m. Visit meridianherald.org for more information.
-Join the Downtown Decatur Chick-fil-A for Dinner with Santa Cow on Tuesday, Dec. 17 from 5:30-7:00 p.m. Visit Chick-Fil-A Downtown Decatur on Facebook for more info.
-Brick Store Pub will host their Trappist Nights event this Tuesday, Dec. 17 from 6:30-11 p.m. Enjoy the finest Trappist beers paired with monastic cheese and Gregorian music, all by candle light in the Belgian Bar, upstairs and to the left. For more information, visit Brick Store Pub on Facebook.