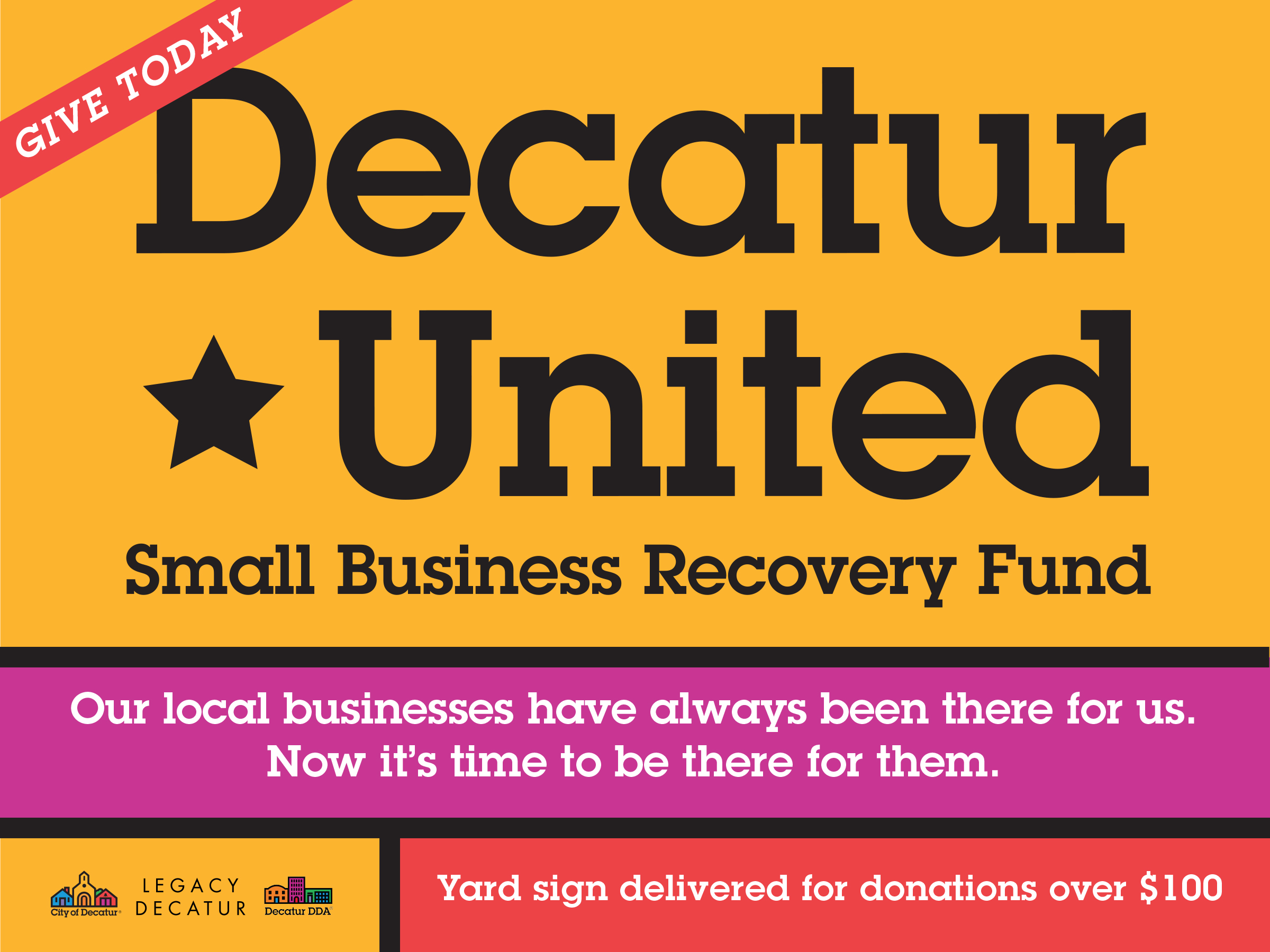 The City of Decatur, the Decatur Development Authorities (DDA), and Legacy Decatur have announced the creation of a small business loan program in response to the financial challenges presented by the COVID-19 pandemic. A total of $500,000 is being made available as part of this initiative, with $400,000 coming from the City of Decatur and $100,000 pledged by the DDA, with additional charitable contributions through efforts of Legacy Decatur, a 501(c)(3).
To contribute towards the fund, click here. Donate $100 or more and Legacy Decatur will place a yard sign at your address.
If you are a small business owner in the City of Decatur and wish to apply for the loan, visit the Resources for Decatur Businesses website. The application is thru an online portal that will be available 8am on May 5 thru 5pm on May 15, 2020.
If you have questions, please contact Angela Threadgill, Executive Director of the Decatur Development Authorities at angela.threadgill@decaturga.com.