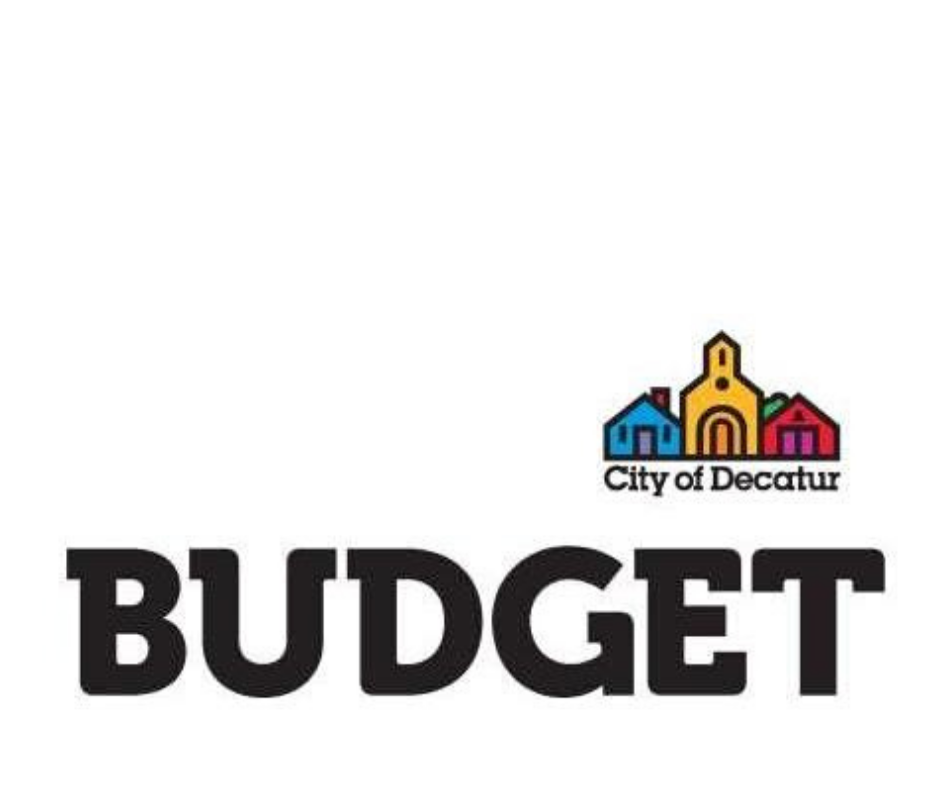 This year's budget work session is set for 4 p.m. on Monday, June 1. City Manager Andrea Arnold will walk the City Commission through the City's "pending spending" plan for the FY20-21 proposed budget as well as the revised FY19-20 budget.
There are two ways to access the work session:
1. You can view the session at decaturga.com/citycommission/page/streaming-video
2. You can register as an attendee in "view only mode" at zoom.us/j/96411777669
Following the work session, the PowerPoint presentation will be posted to www.decaturga.com/budget.
If you would like to share your thoughts on the budget with the City Commission, consider attending a virtual public hearing on June 1 at 7:30 p.m. as well as June 8 at 6 p.m. and June 15 at either 3:30 p.m. or 7:30 p.m. Registration information is below.
June 1 at 7:30 p.m. Register at zoom.us/j/93855477195 or dial (929) 205-6099 (Meeting ID: 938 5547 7195)
June 8 at 6:00 p.m.: Register at zoom.us/j/97831285721 or dial (929) 205-6099 (Meeting ID: 978 3128 5721)
June 15 at 3:30 p.m.: Register at zoom.us/j/98216847954 or dial (929) 205-6099 (Meeting ID: 982 1684 7954)
June 15 at 7:30 p.m.: Register at zoom.us/j/98743958590 or dial (929) 205-6099 (Meeting ID: 987 4395 8590)