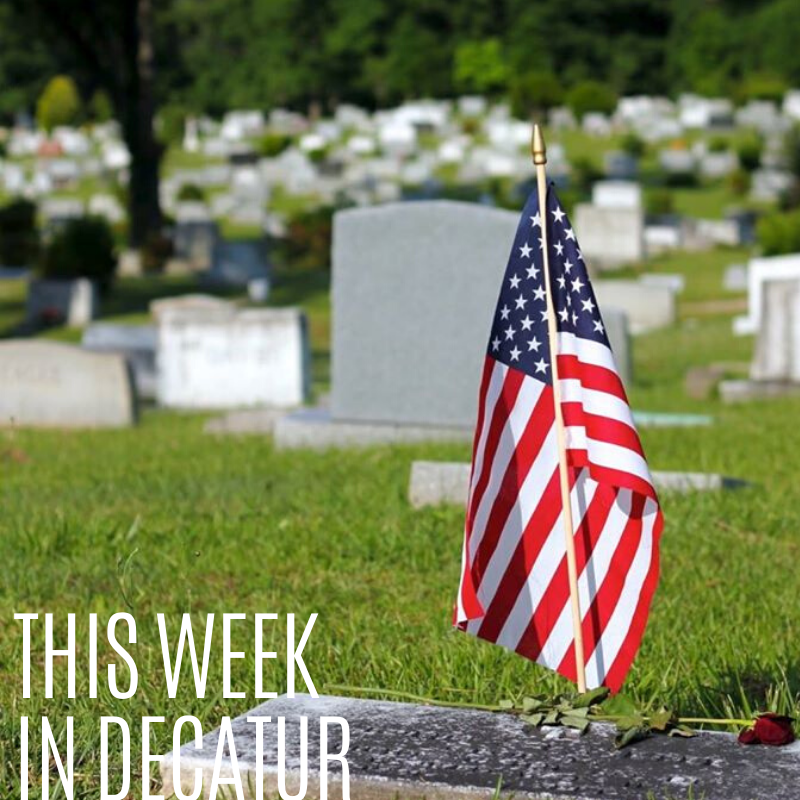 Please note the City of Decatur is open Veteran's Day today, Nov. 11. Solid Waste and Recycling Services will operate as scheduled.
City Meetings
-Zoning Board of Appeals | Monday, Nov. 11 @ 7:30 p.m.
-Active Living Board Meeting | Tuesday, Nov. 12 @ 8 a.m.
-The Planning Commission's November meeting is cancelled.
Events
-A traditional Veteran's Day Ceremony of Remembrance will be held this Monday, Nov. 11 at the Decatur Cemetery beginning at 11 a.m.
-Come out to Chai Pani to celebrate the release of Chandra Ram and Meherwan Irani's Complete Indian Instant Pot Cookbook tonight, Nov. 11 at 6:30 p.m. Visit indianinstantpot.splashthat.com for tickets.
-Kick your week off with upcoming live performances at Eddie's Attic featuring Puma Blue with Gabe Goodman and Robyn Hitchcock. For show times and ticket information, visit eddiesattic.com.
-Little Shop of Stories will host Andrea Beaty on tour for her latest book: Sofia Valdez, Future Prez! Join them this Tuesday, Nov. 12 at 6:30 p.m.
-The City Schools of Decatur's Central Office is now officially the Elizabeth Wilson School Support Center. In celebration, there will be a dedication ceremony and reception Tuesday, Nov. 12 from 4:30-6 p.m. at 125 Electric Avenue on the first floor of the Wilson Center.
-Don't miss Professor of English at Emory University, Deepika Bahri for the Writers & Scholars Series at Agnes Scott in the Alston Campus Center this Wednesday, Nov. 13 from 6-8 p.m.
-Come out the the Decatur Library Auditorium to hear John Simon discuss his book, Strangers in a Stranger Land: the first comprehensive history of Finland's Jewish community on Wednesday, Nov. 13 at 7:15 p.m.