30 Days of Shopping in Decatur this November: Jump-start your holiday spirit – and your holiday shopping – with local daily tips on The Decatur Minute.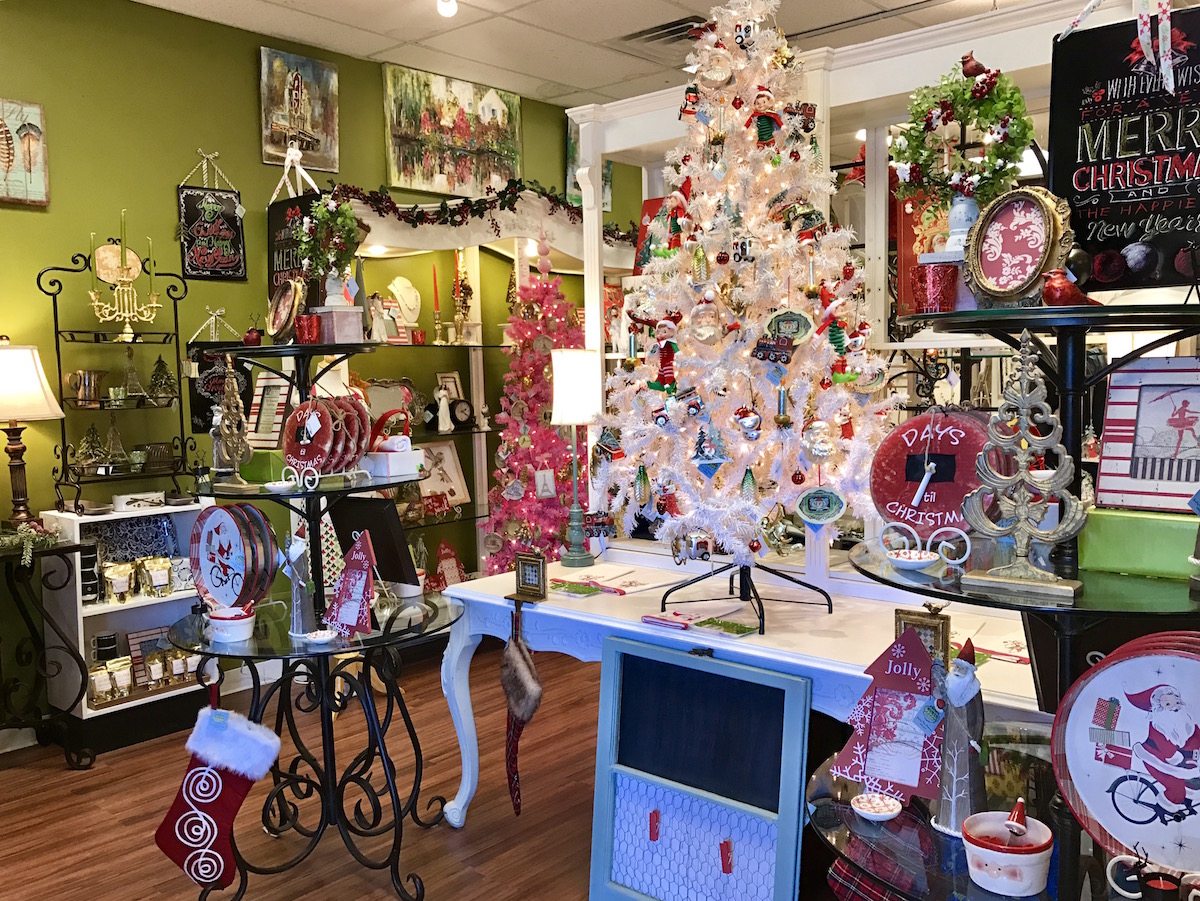 Get officially festive at Vivid Boutique on West Ponce de Leon Avenue. They've got thoughtful gifts, unexpected stocking stuffers, and holiday decor galore. Seriously, this place is merry and bright! Find inspiration in their many multi-colored and themed trees, then get the goods to deck your own halls. Go for a look that's elegant and understated – or one that's hot pink!
Vivid Boutique gifts run the gamut from chic monogrammed stationery to sassy seasonal aprons. Home goods, gifts, jewelry, lotions and soaps, ornaments and decor items, even photo frames and wreaths are all hand-picked with charm and originality in mind.
Tip: This cheerful, colorful shop always offers something new – and there's free street parking right out front.
Extra tip: Stop in on Terrific Thursdays for special sales, seasonal refreshments, and a jolt of the jolly holiday spirit!
Vivid Boutique
308 W. Ponce de Leon Ave.
404-963-1025