30 Days of Shopping in Decatur this November: Jump-start your holiday spirit – and your holiday shopping – with local daily tips on The Decatur Minute.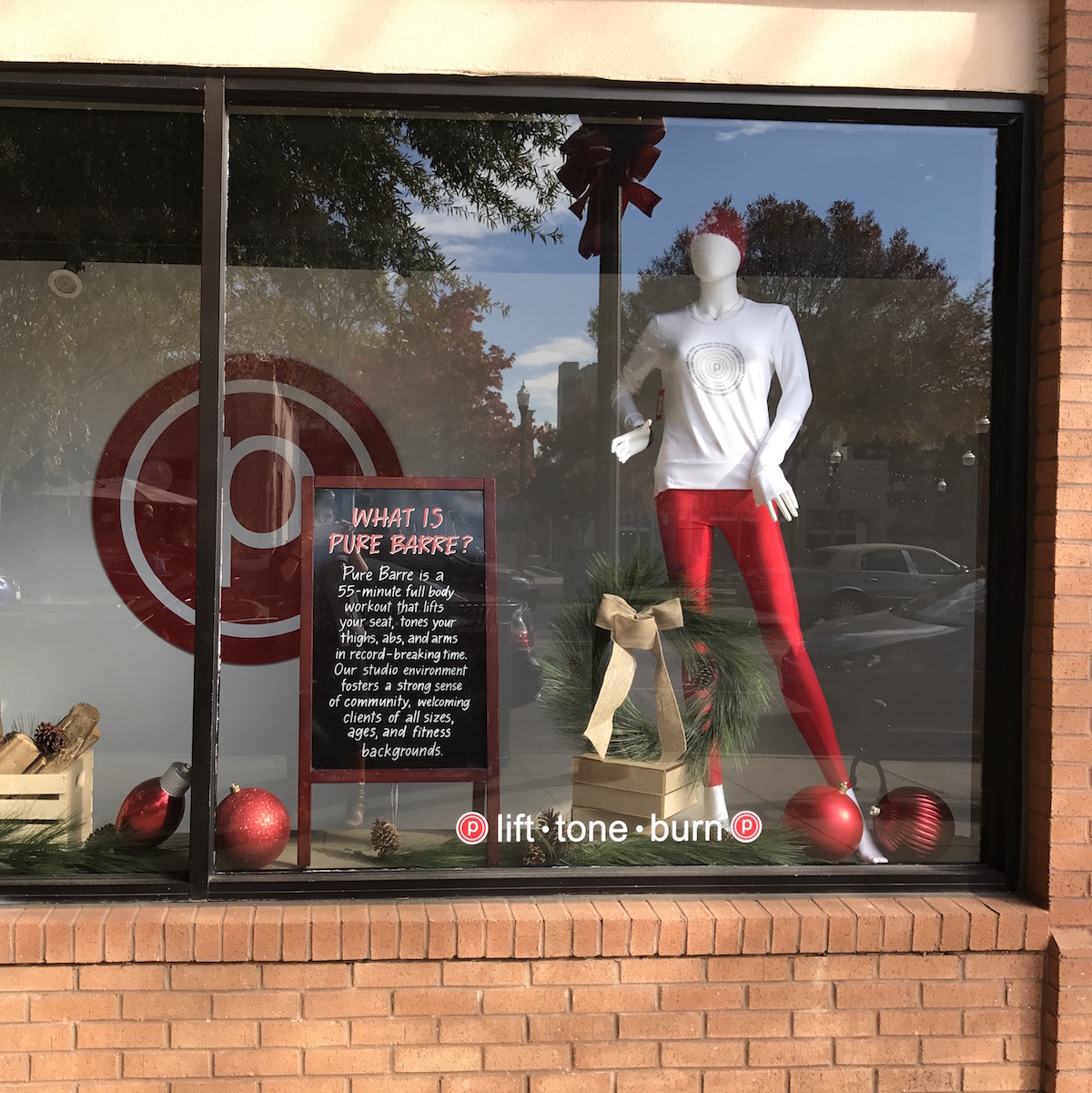 Sick of turkey yet? Stuffed with stuffing? Burn it off with a sweat-tastic session at Pure Barre Decatur! Lift, tone, and shape your body in this uplifting boutique barre-method studio. They offer classes that sculpt muscles with targeted, tremble-inducing moves and kick-butt encouragement – all with a dose of sassy, work-it-girl attitude.
Shop Pure Barre's boutique storefront for on-trend fitness gear, cute tanks and tees, loads of leggings, and the nubby socks you need to rock it in class. Find sweet S'well water bottles, modern athleisure wear, and motivation to get your rear in gear. Why wait 'til the new year!?
Tip: Check out a drop-in class – and by "check out" we mean "survive" – and earn the burn! During Terrific Thursdays drop-ins are $10, and you can take 10 percent off of most retail goodies, too.
Pure Barre Decatur
415 Church St.
470-428-2290