30 Days of Shopping in Decatur this November: Jump-start your holiday spirit – and your holiday shopping – with local daily tips on The Decatur Minute.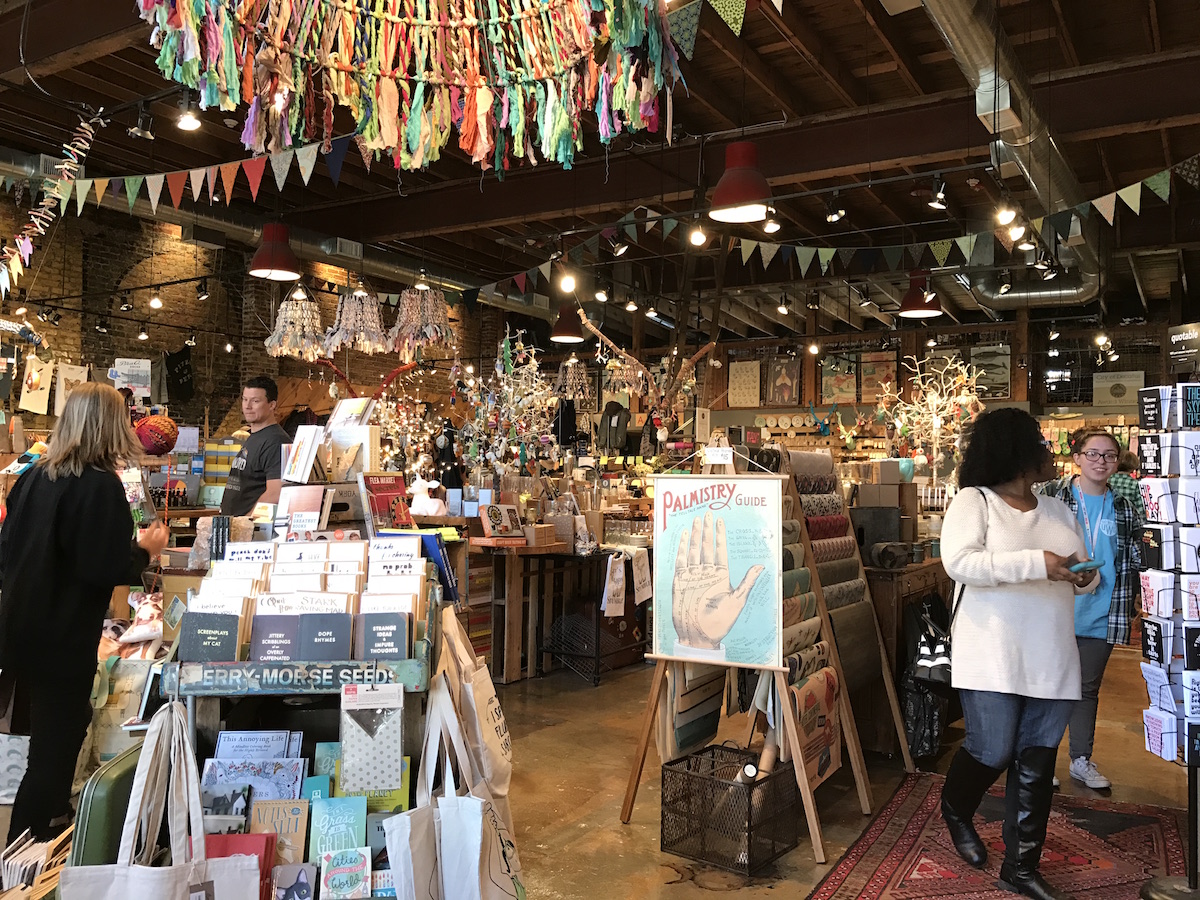 Pendleton blankets, snarky socks, retro kitchenware, miniature woodland creatures, and hunky mer-man ornaments? There's a lot to be thankful for at Sq/Ft! This shop has a fantastic selection of men and women's fashion, home goods and gifts, books, cards, handcrafted jewelry, and more. And when we say "and more" we MEAN "and more"! You'll find unexpected and inspiring treats on every surface of this fun and funky store. Bring your list and check it twice – with their humor and eye for what's on-trend, the folks at Sq/Ft offer something for everyone on your list.
Tip: Shop specials all weekend long! Sq/Ft offers Black Friday discounts throughout the store to early birds tomorrow, Friday, Nov. 25. And they're letting the good times roll during Small Business Saturday and Sunday on the square this weekend.
Extra tip: Check out rotating seasonal sales at Sq/Ft during Terrific Thursdays, Dec. 1, 8, and 15. They put out a mean spread of snacks, too.
404-373-6607