30 Days of Shopping in Decatur this November: Jump-start your holiday spirit – and your holiday shopping – with local daily tips on The Decatur Minute.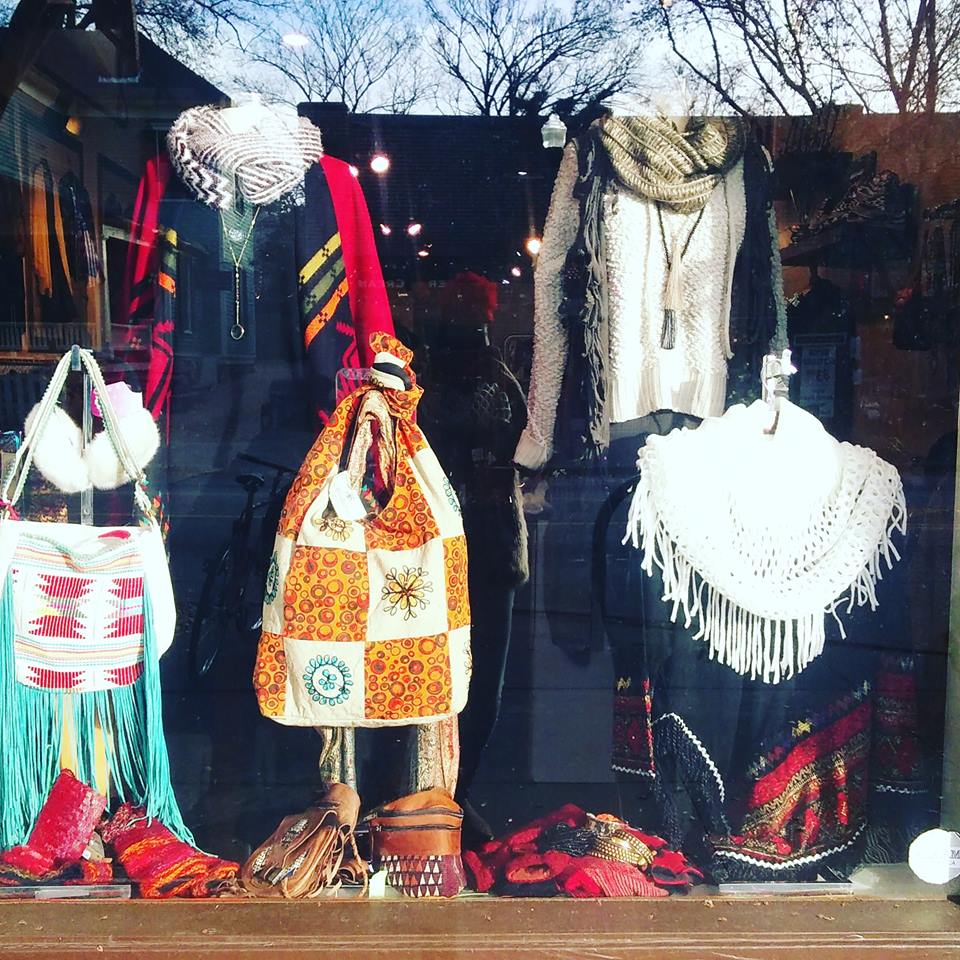 Shop flirty frocks and trendy tops at Très Jolie Boutique on Church Street! Their selection of women's clothing, accessories, and jewelry is always bursting with color, texture, and pattern galore. Find a festive stand-out piece – or several for that oh-so-cozy look this fall and winter. Think layers of leggings, tunics, bangles, and bags with your fall boots. Yay, boots! Très Jolie's scarf selection alone is worth a visit to the store.
Seasonal styles from boutique brands come in with new arrivals nearly every day, so there's always something current to catch your eye. And you can score great deals with a little digging in their sale rack.
Once you're outfitted with a fresh look, think gifts (for other people). Go for contemporary jewelry that's always chic, never stuffy, hats, scarves, and mittens that are funky, in a good way, or the perfect cozy cardie or wrap.
Tip: Take 20 percent off of full-price items during Terrific Thursdays, Dec. 1, 8, and 15!
Très Jolie
427 Church St.
404-330-8733