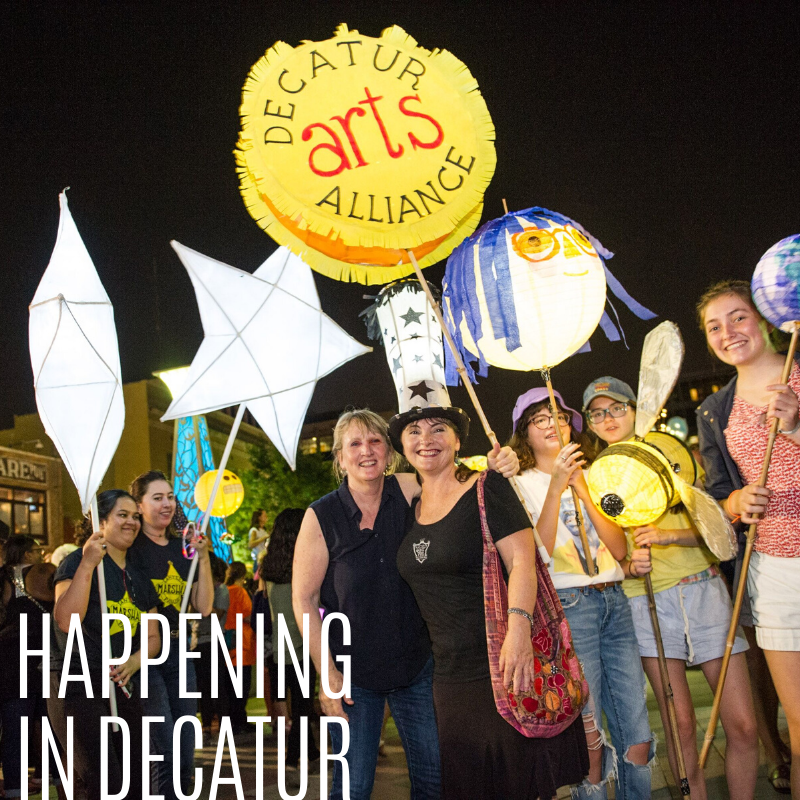 -Chabad of Decatur, in partnership with local establishments, will distribute masks free of charge this Thursday, May 7 from 11 a.m. until supplies run out. This event is drive-thru only and will be held at 315 W Ponce de Leon (east parking lot). Visit Chabad Decatur on Facebook for updates and more information.
-Don't miss the upcoming Oakhurst Virtual Porchfest Concerts for an opportunity to support the Restaurant Employee Relief Fund. Beth & Sy is performing this Thursday, May 7 at 7 p.m. and Banjii will be performing this Friday, May 8 at 7 p.m. All concerts are streaming on Facebook, head to the Oakhurst Jazz Nights page for more info and upcoming concerts.
-The Decatur Lantern Parade-in-Place is this weekend beginning Friday, May 8 at 9 p.m. through Sunday, May 10. Parade-in-place with your lantern creations on your porch, in your yard, on your balcony, or in your windows. Need a little help getting ready? Lantern kits are available at Kelly's Market. Visit decaturartsalliance.org for more info.
-Core Dance has transformed their studio windows into projection screens! Enjoy clips from their most recent work on an evening stroll.
-Staff from Agnes Scott College recently reached out directly to essential personnel and first responders to say, "Thank you," and to leave a sign of gratitude behind. Agnes Scott has placed additional signs at its green space at the intersection of E. College Ave. and S. McDonough. These signs are free and available for members of the community to pick up to show their support. Be sure to walk or drive by, grab your sign and show your support for our essential personnel, first responders, teachers and parents!