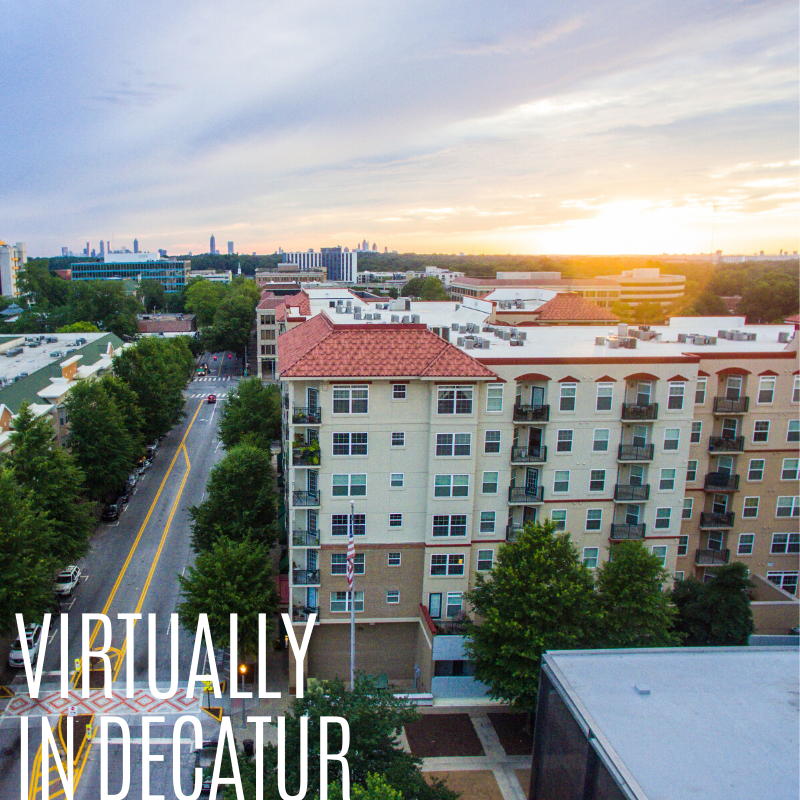 #StayHomeDecatur and enjoy these virtual activities:
-Meet the Decatur Business Association on their Facebook page for The Decatur DeCanTour this evening, April 30 at 5 p.m. This virtual stroll and happy hour will feature Kevin from White Bull talking through how to make his popular Hemingway cocktail on LIVE for you all to follow along and more. For ingredients and additional info, head to the DBA Facebook.
-Don't miss the upcoming Oakhurst Online Concerts for an opportunity to support the Restaurant Employee Relief Fund. Tito Gato is performing tonight, April 30 at 6:30 p.m. and Glen Keith DeMeritt III will be performing tomorrow, May 1 at 6:30 p.m. All concerts are streaming on Facebook, head to the Oakhurst Jazz Nights page for more info and upcoming concerts.
-Decatur Active Living wants to stay connected and help our community stay active and have fun during this tough time. Take advantage of the Virtual Recreation Center by visiting decaturga.com/virtualrec for a variety of fun activities and exercises for indoors and outdoors, resources for seniors and educational resources for all ages.