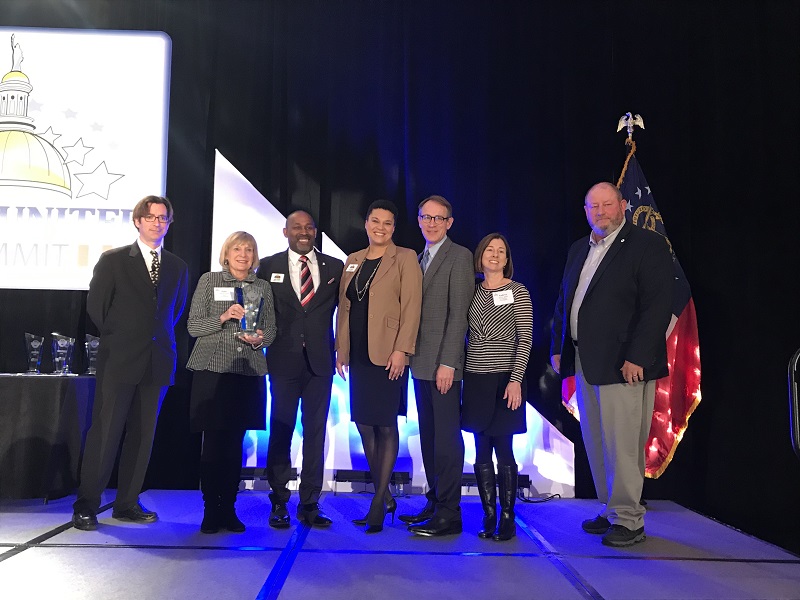 The City of Decatur received the inaugural Visionary City Award presented by Georgia Trend magazine and GMA during the association's Cities United Summit in Atlanta on Sunday, Jan. 26. Decatur was recognized for its Better Together initiative, which brought together more than 800 residents who contributed more than 1,300 hours to the yearlong visioning and outreach project aimed at creating a more diverse and welcoming city.
Nine cities from across Georgia represented three population categories: small (under 4,999), medium (5,000-24,999) and large (25,000 and over), these cities have created positive community change through effective civic engagement and collaboration and have fostered healthy working relationships that make their communities places where people truly love to live and work.
Other winning cities include Hogansville, Donalsonville, Winterville, Adel, Thomasville, Marietta, Chamblee, and Sugar Hill.
Judges for the 2020 Visionary City Award represented influential entities including Georgia Power, the Department of Community Affairs and the Atlanta Regional Commission. In addition to being recognized during GMA's Cities United Summit, winning cities will be highlighted in the February issue of Georgia Trend.