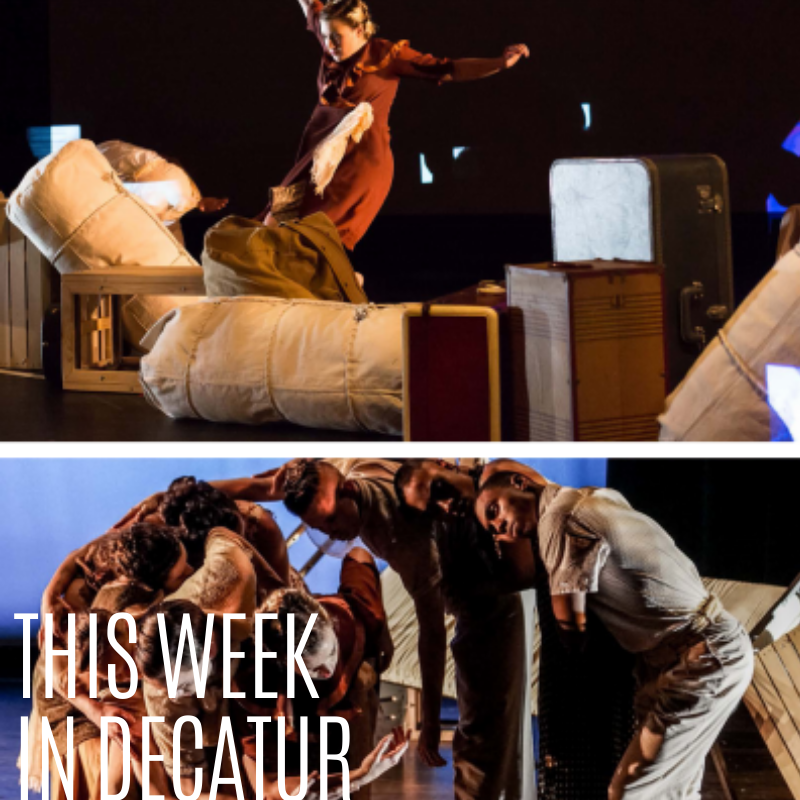 City Meetings
-Zoning Board of Appeals | Monday, Dec. 9 at 7:30 p.m.
-Planning Commission | Tuesday, Dec. 10 at 7:00 p.m.
Events
-The Decatur Arts Alliance is hosting the Core Dance photography show and opening reception this Monday, Dec. 9 from 6-8 p.m. at the Decatur Arts Alliance Gallery (113 Clairemont Ave). The retrospective exhibition documents the contemporary dance organization from 2014 to the present and will be available for viewing Dec. 10-13 from 10 a.m.-4 p.m.
-Join the Decatur Environmental Sustainability Board for a discussion about the problems associated with single-use plastics and hear how some communities are choosing to respond to this environmental challenge Monday, Dec. 9 at 7:30 p.m. at the Decatur Recreation Center. This event is free and open to the community.
-Get up close and personal with the Historic DeKalb Courthouse on a behind the scenes tour this Tuesday, Dec. 10 at 12 p.m. Visit dekalbhistory.org for ticket information.
-Meet some of Oakland Cemetery's most notable residents with author Janice McDonald's new book, Residents of Oakland Cemetery. Come out for Hops at the History Center on Tuesday, Dec. 10 at 6 p.m. For tickets, visit dekalbhistory.org.
-The community is invited to take a journey celebrating gospel music with the Silver Leaf Baptist Church Choir of Atlanta on Tuesday, Dec. 10 from 7-8 p.m. at the Decatur Library.