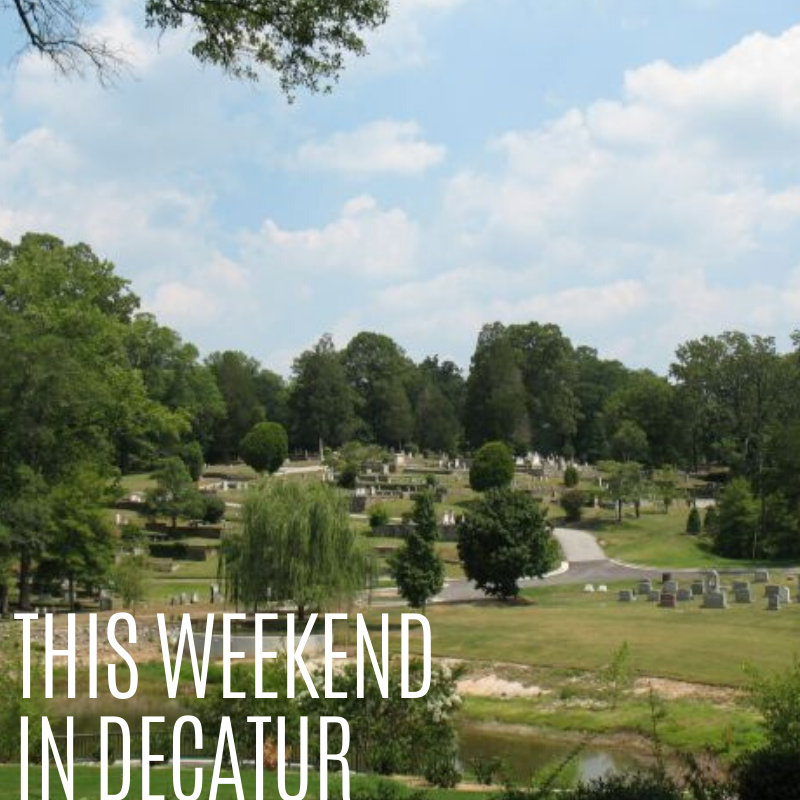 -The city's fall recycling event is here! To recycle your old electronics and Styrofoam, drop by Decatur Public Works on Saturday, Nov. 2 between 9 a.m. and 1 p.m. Please note, paper shredding will NOT be available during this recycling event (will return during the spring event). For a list of acceptable electronics, foam recycling guidelines and additional FAQs, visit linktr.ee/cityofdecaturga.
-Capoeira Maculelê Decatur presents Eu Sou Maculelê 2019! Come out to celebrate Mestre Fran and Mestra Sara day in the City of Decatur this Friday, Nov. 1 and Saturday, Nov. 2. For more event schedules and activities, visit Capoeira Maculelê Decatur on Facebook.
-Global Village Project (GVP), a nonprofit special purpose middle school for refugee girls, will hold its 7th Annual Global Village Welcome Walk (formerly Connecting Communities Walk) on Saturday, Nov. 2 from 9:30 a.m.-12:30 p.m. Register to walk at bit.ly/RegistrationWW19.
-The 3rd Annual Walking Past The Dead Tree Tour is happening Saturday, Nov. 2 from 11:00 a.m.-1:00 p.m. (rescheduled from Oct. 19). Come learn about 8 featured trees in the Historic Decatur Cemetery (299 Bell St.) where there will be an Arborist stationed at each one to share interesting facts and stories.
-Join Kelly's Market to celebrate Dia de los Muertos as Marcial from El Cuate Foods cooks up fresh, authentic tacos this Saturday, Nov. 2 from 12-4 p.m. For more information and upcoming events, visit Kelly's Market on Facebook.
-Sapori di Napoli will host a Peroni and Spritz Party this Sunday, Nov. 3 from 5-10:30 p.m. There will be music on the patio, games, giveaways and of course, food! Visit Sapori di Napoli on Facebook for more details.
-Check out this weekend's upcoming live performances at Eddie's Attic featuring Mr. Greg's Musical Madness, Suzy Jones with Jess Nolan, Steven Dayvid McKellar of Civil Twilight with Stevie Kin, Harold Holloway and Company, Roanoke with Kyle Cox, and McKenzie Jasper and Big Brutus. For show times and ticket information, visit eddiesattic.com.