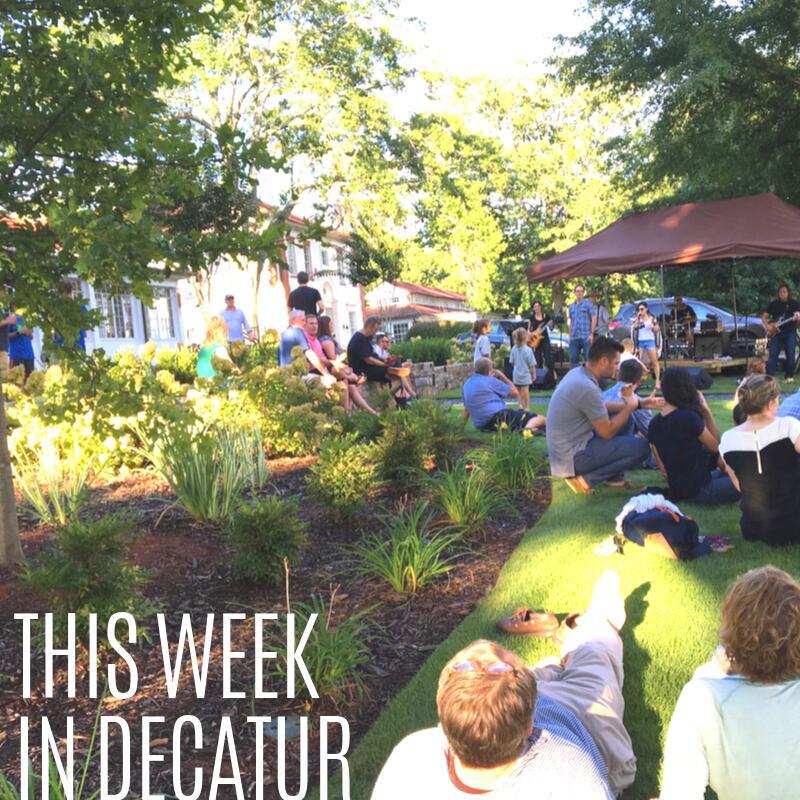 -There will be a City Commission Meeting tonight, Oct. 21 at 7:30 p.m. If you can't make it to City Hall (509 North McDonough St), we'll be streaming live at decaturga.com!
-Author and professor Paul Wallace will be launching his second book Love and Quasars: An Astrophysicist Reconciles Faith and Science at First Baptist Church this evening, Oct. 21 from 7-9 p.m. This event is free and open to the community, there will be a reception and book signing. Books will be available to purchase.
-Check out this week's upcoming live performances at Eddie's Attic featuring JohnBoy and SurroundSound Village Party, The Tulsa Revue featuring John Fullbright, Paul Benjaman and Jacob Tovar, Hollis Brown, Robbie Fulks and Linda Gail Lewis, Morgan Wade, Town Mountain with Hunter Blalock and Kevin Griffin with Sinclair. For show times and ticket information, visit eddiesattic.com.
-Explore the history of Atlanta during Prohibition and why it was deemed the wettest city in the South during the 1920s at Hops at the History Center this Wednesday, Oct. 23 from 5:30-7 p.m. at the DeKalb History Center featuring authors Ron Smith and Mary O. Boyle as they discuss their book Prohibition in Atlanta: Temperance, Tiger Kings & White Lightning. For more information and to purchase tickets, visit DeKalb History Center on Facebook.
-Living Walls Abroad will wrap-up their inaugural artist exchange program with a panel discussion between Parisian artist Kashink and Atlanta artist Dianna Settles on Wednesday, Oct. 23 from 7-9 p.m. at Twain's. For more information, visit Living Walls on Facebook.
-Come out for an evening of British rock with music by Her Majesty's Request at Scout in Oakhurst this Friday, Oct. 25 from 6-9:30 p.m. Food and drinks will be served on the lawn. Visit Scott Oakhurst on Facebook for more information.