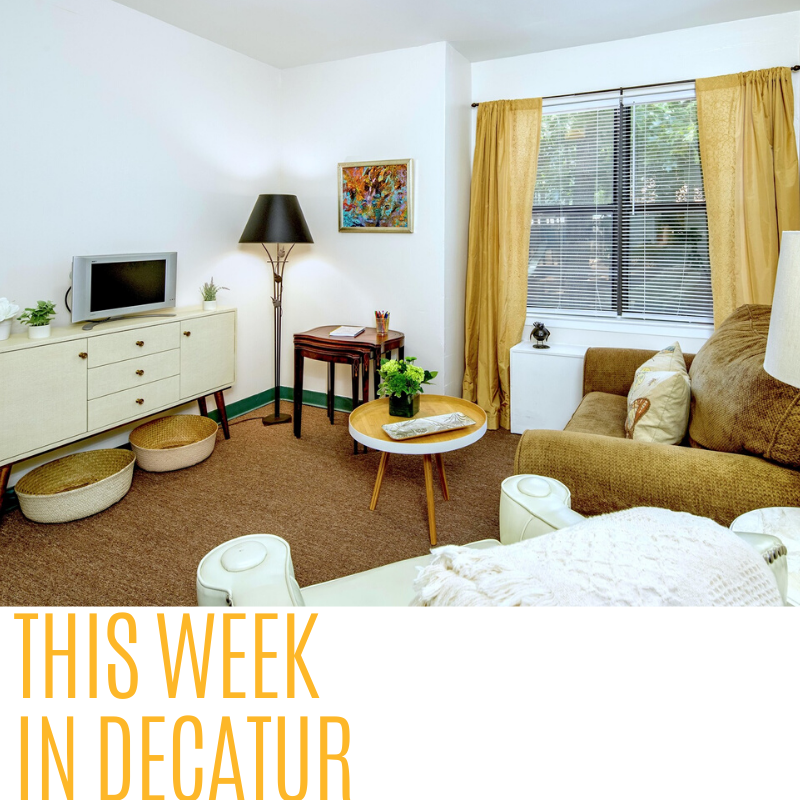 -There will be a City Commission Meeting tonight, Nov. 4 at 7:30 p.m. If you can't make it to City Hall (509 North McDonough St), we'll be streaming live at decaturga.com.
-Election Day is this Tuesday, Nov. 5. A sample ballot and a link to the City's elected officials map can be found at decaturga.com/cmo/page/elections-and-voting.
-Consumer investigator and author Dale Cardwell is coming to the Decatur Library Auditorium this evening, Nov. 4 at 7:15 p.m. The event is free and open to the community, books will be available to purchase and have signed.
-Bring your lunch and join the DeKalb History Center to learn about the recent restoration of the Lyon Farmhouse from the Arabia Mountain National Heritage Area Alliance this Tuesday, Nov. 5 from 12-1 p.m. For more information, visit dekalbhistory.org.
-Saint Thomas More Catholic School invites parents of prospective students to an open house on Wednesday, Nov. 6 at 9:30 a.m. For more information, visit stmga.org/.
-Wahoo! Grill is hosting their monthly wine tasting this Wednesday, Nov. 6 from 5-6:30 p.m. Visit wahoogrilldecatur.com for event details and tickets.
-Come out for Hops at the History Center featuring author Cathy J. Kaemmerlen as shares the origin stories behind some of Georgia's most head-scratching place names on Wednesday, Nov. 6 from 6-7 p.m.
-Terrific Thursdays kicks off with the big reveal of the 2019 official city ornaments at Wild Oats & Billy Goats this Thursday, Nov. 7 at 6:30 p.m.
-The community is invited to get to know Furnish with Love, a new nonprofit in Decatur with offices at Legacy Park. Join them for bites and beverages at Trinity Mercantile & Design on Thursday, Nov. 7 from 6:30-8:30 p.m.
-Join Kelly's Market for a french wine tasting and pre-sale on Friday, Nov. 8 from 6-8 p.m. The special occasion wines will be available to order and receive the following Tuesday.