📚✨ This month's Better Together book club picks help create a safe and inclusive environment for LGBT youth.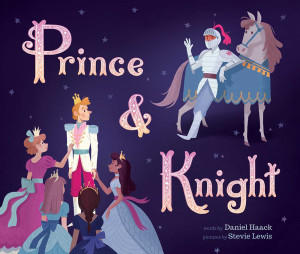 Prince & Knight by Daniel Haack. A charming picture book with a Prince who discovers his knight in shining armor. This beautifully illustrated book makes room different sorts of love stories.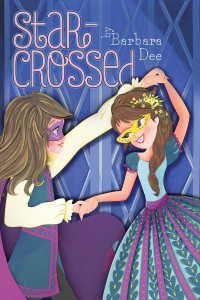 Star-Crossed, by Barbara Dee. Mattie is a twelve year old who's sorting out her newfound crush on Gemma, the girl cast as Juliet in her school's production of Romeo & Juliet. It all comes to a head when Mattie's cast as Romeo because the boy playing the part drops out. A fun, lightly played midgrade novel.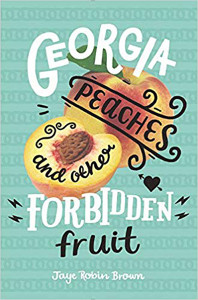 Georgia Peaches and Other Forbidden Fruit, by Jaye Robin Brown. When Joanna's Dad's new marriage moves the family from Atlanta to Rome, Georgia, she agrees to "lie low" and not be quite the out and proud lesbian she had been at her Atlanta high school. But then she starts to fall for Mary Carlson– and maybe Mary's falling for Jo too? We love this book and author Jaye Robin Brown! Her newest book, The Meaning of Birds, will be out this spring, and she'll be here at Little Shop on April 24th.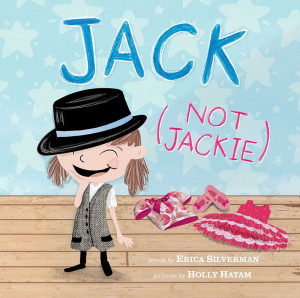 Jack (not Jackie), by Erica Silverman & Holly Hatam. Big sister Susan is excited to have a new baby sister, someone she share fun things like dresses and fairies with. But as Jackie gets older, Susan struggles with her sibling identifying more as Jack than Jackie. This picture book is great for anyone, but particularly families looking for an excellent introduction to the issues of gender identity.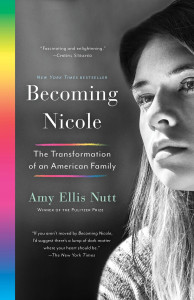 Becoming Nicole, by Amy Ellis Nutt. This nonfiction biography of actress and activist Nicole Maines, by Pulitzer prize-winner Amy Ellis Nutt, is not only a fantastic portrait of an extraordinary young woman and her exceptional family, but is also a great resource for families looking for the voices of those negotiating the world of gender identity questions and issues when you have a child in transition.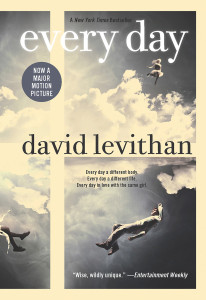 Every Day, by David Levithan. Every day, the character "A" spends their life as a different person, and they've gotten used to it over time. Then, one fateful day, A meets Rhiannon, and now they'll do anything to get back to her. But, when A does, can Rhiannon accept that A will look like a different person every day? This is a modern classic of YA literature, by a giant of the genre.
From Decatur's Better Together Advisory Board:
Creating a safe and supportive environment for LGBT youth
Statistics from the Human Rights Council's recent report, Growing Up LGBT in America, indicate there is much work to be done to create more inclusive and hospitable communities for LGBT-identified youth. According to the report:
80 percent of LGBT-identified youth are harassed at school.
73 percent of LGBT youth report that they are more honest about themselves online than when they are engaging with others in the real world.
92 percent of LGBT youth declared that they hear and read negative messages about being LGBT at school and from their peers.
Lesbian, gay, bisexual, and transgender (LGBT) youth are twice as likely as their peers to say they have been physically assaulted, kicked or shoved. School environments that lack a sense of belonging and are riddled with teasing and bullying have a significant impact on students' ability to learn and emotionally thrive.
Since 1996, Gay, Lesbian & Straight Education Network (GLSEN) has annually sponsored a Day of Silence on the third Friday of April to generate greater awareness about the horrendous effects that bullying and harassment have on lesbian, gay, bisexual, transgender, and questioning students.
That's why the Better Together Advisory Board and Little Shop of Stories are partnering this month to present a collection of books that can aid us as we work to create safer and more supportive schools in Decatur. We hope that you will learn more about the history of the Day of Silence and use it as an opportunity to read one of the outstanding books recommended this month. You can find all of them at Little Shop of Stories, 133 E. Court Square, or online at littleshopofstories.com/shop-online.