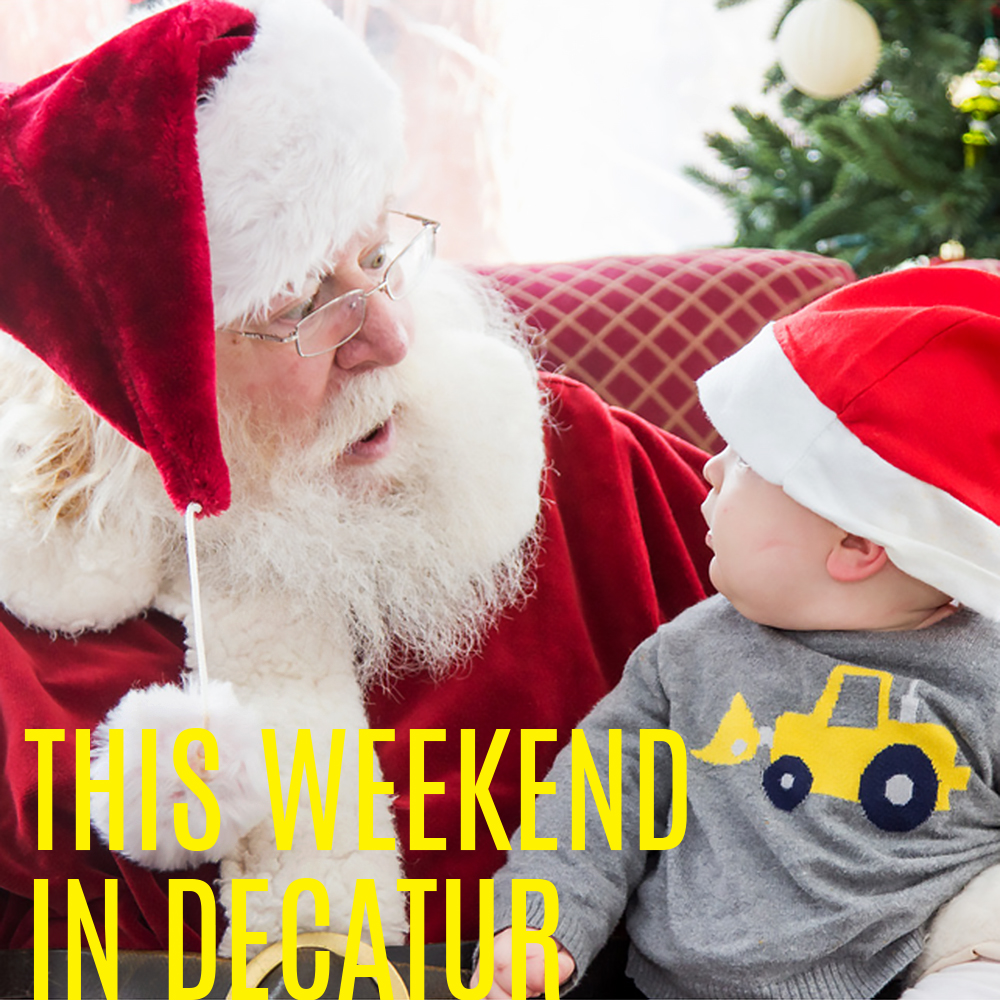 This Weekend in Decatur: Small Business Saturday + Santa on the Square + FREE Lyft rides around town
Shop local all over Decatur during Small Business Saturday! Enjoy festivities, music, and free gift wrapping at the tent on Decatur's downtown square during your #shopsmall spree. Visit with Santa, earn local restaurant gift cards, and get a FREE local Lyft. See details below. Saturday, Nov. 24, starting at 10 a.m. 
Decatur's November Shopping Promo: Spend $200 at city of Decatur shops and earn $20 in local restaurant gift cards. Bring your retail receipt(s) to the tent on the square during Small Business Saturday or to the Visitors Center (113 Clairemont Ave.) through 11/30, or to redeem your prize. Restaurant receipts are not accepted. Limited to three gift cards per person.
Get a Lyft on us! We've partnered with Lyft to give you free transportation all around town on Small Business Saturday. Download the Lyft app and create an account, then BEFORE you request a ride enter the promo code. SMBUSDEC1 for Downtown Decatur, Old Depot District, and West Ponce. SMBUSDEC2 for Oakhurst and Howard Ave. See specific pick-up/drop-off zones below. Note: You must be in "Personal" mode for the code to apply. You will only need to enter this code one time for the entire event.
Lyft promo code SMBUSDEC1 pick-up/drop-off zones:
330 N McDonough St.

Decatur Transit Station, 400 Church St.

E Trinity Pl.

W Ponce de Leon Ave.

E College Ave.
Lyft promo code SMBUSDEC2 pick-up/drop-off zones:
113 Clairemont Ave.

653 East Lake Dr.

1042 W College Ave.

722 W College Ave.

N McDonough St.