The Georgia Municipal Association is encouraging cities across the state to celebrate Georgia Cities Week April 13 – 19. Decatur honors this week's theme of "People, Place and Purpose" in the new 2014 Kids Activity Book, available as an insert in the April Focus. Additional copies of the April Focus, as well as individual copies of the Kids Activity Book, are available at City Hall, 509 N. McDonough St.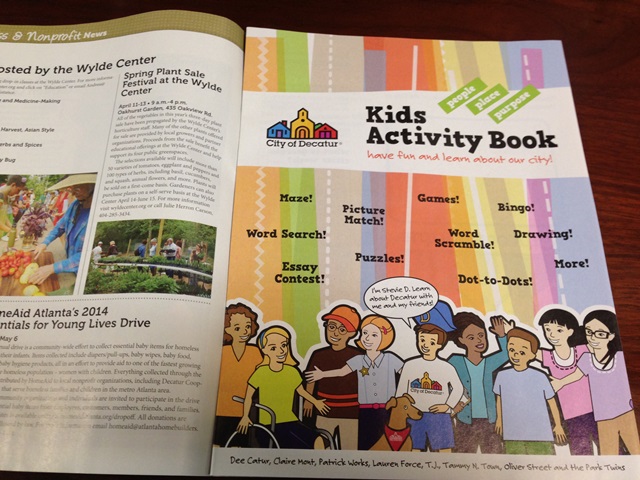 Georgia Cities Week gives cities an opportunity to share information about the valuable services cities provide to residents and how cities positively impact their quality of life. The week is also an opportunity to celebrate community achievements and recognize volunteers and city employees.
For more information about Georgia Cities Week, contact Amy Henderson at 678-686-6226 or email ahenderson@gmanet.com.