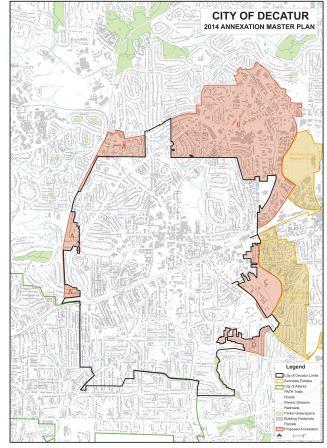 As part of its 2014 annexation master planning process, the City of Decatur is currently accepting petitions to request annexation as well as requests to not be annexed. To be considered in the upcoming process, all completed petitions are due to the City Manager's Office by Noon, Monday, October 20.
If you want to learn more about the City of Decatur's proposed annexation plan, please visit www.decaturga.com/annexation. Here you'll find the proposed map, answers to FAQs, and a sample petition to request annexation.
The Georgia Municipal Association offers several resources about annexation in the state of Georgia. They are available online here.