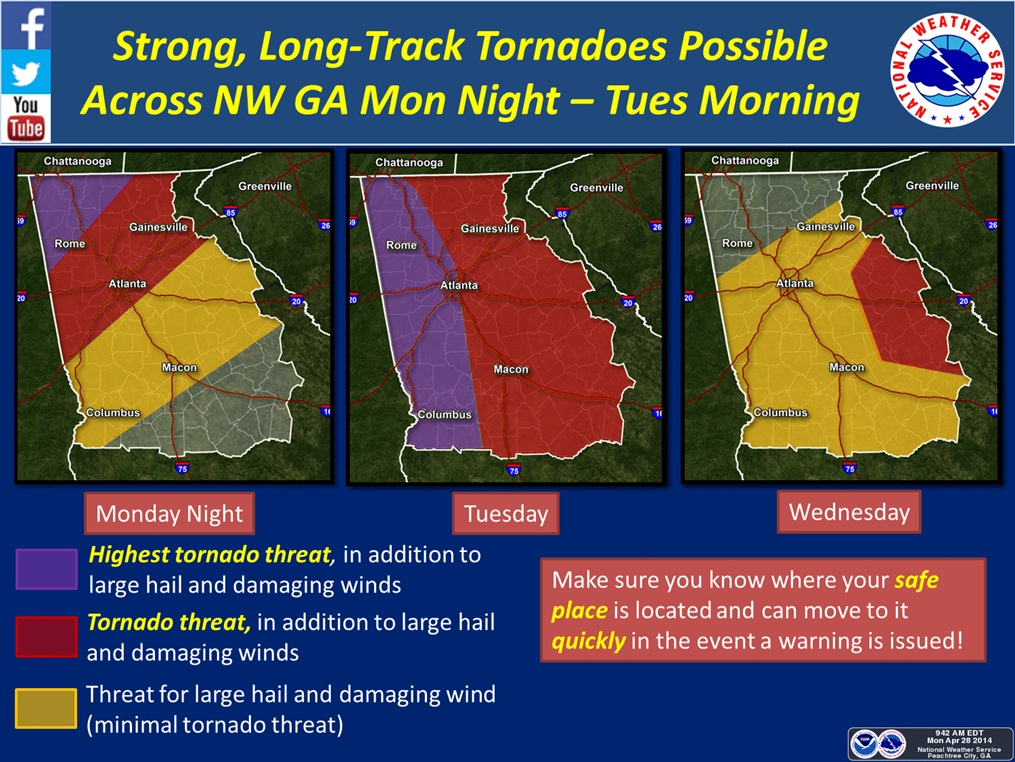 The latest weather update from DEMA / National Weather Service shows Decatur should be prepared for storms overnight and into the early morning. As of this posting, models are showing that the strongest part of the storm will most likely hit during the Tuesday morning rush hour. Everyone is urged to check the weather before getting on the road to go to work tomorrow morning.
As a reminder, turn your weather radio on and keep your phone close for Code Red/Weather Warn messages. Have a plan to take care of your family as well as your pets. Please don't leave your pets outside during severe weather.
There is the possibility of tornados, hail and flash flooding in and around the City of Decatur. The community is urged to stay off the roads if possible once the heavy rain and thunderstorms start. Severe weather could continue in the area through Thursday.
Updates will be posted here as the weather situation develops.