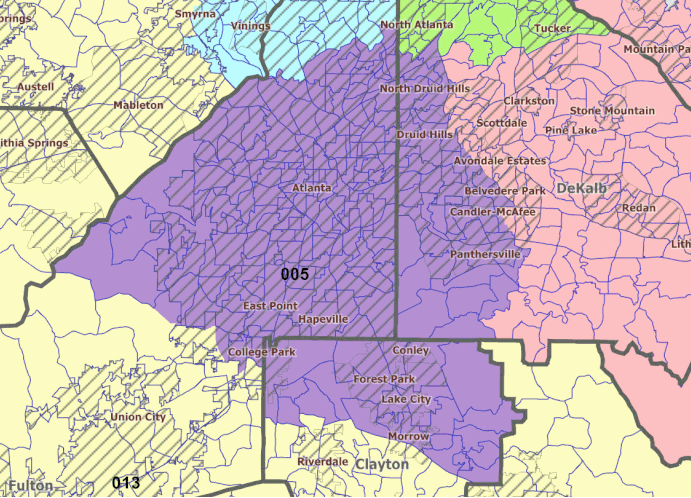 Early voting for the special election runoff for Georgia's 5th Congressional District started November 9 and concludes November 25 and available Monday–Friday, 8 a.m. through 5 p.m., with Saturday voting on Nov. 21 from 9 a.m. to 4 p.m. DeKalb voters residing in the 5th Congressional District can cast their ballots in person, by mail, or by drop boxes in and around the district during the designated early voting period. The list of designated drop boxes for the 5th Congressional District's special election runoff is located at DeKalbVotes.com The only designated early voting location for the special election is the DeKalb VRE office, located at 4380 Memorial Drive in Decatur.
The runoff election is Dec. 1.
Not sure if you are in the 5th Congressional District? You can check by visiting the City's elected officials map here or the My Voter Page on the Georgia Secretary of State's website.
Map Source: Atlanta Journal Constitution