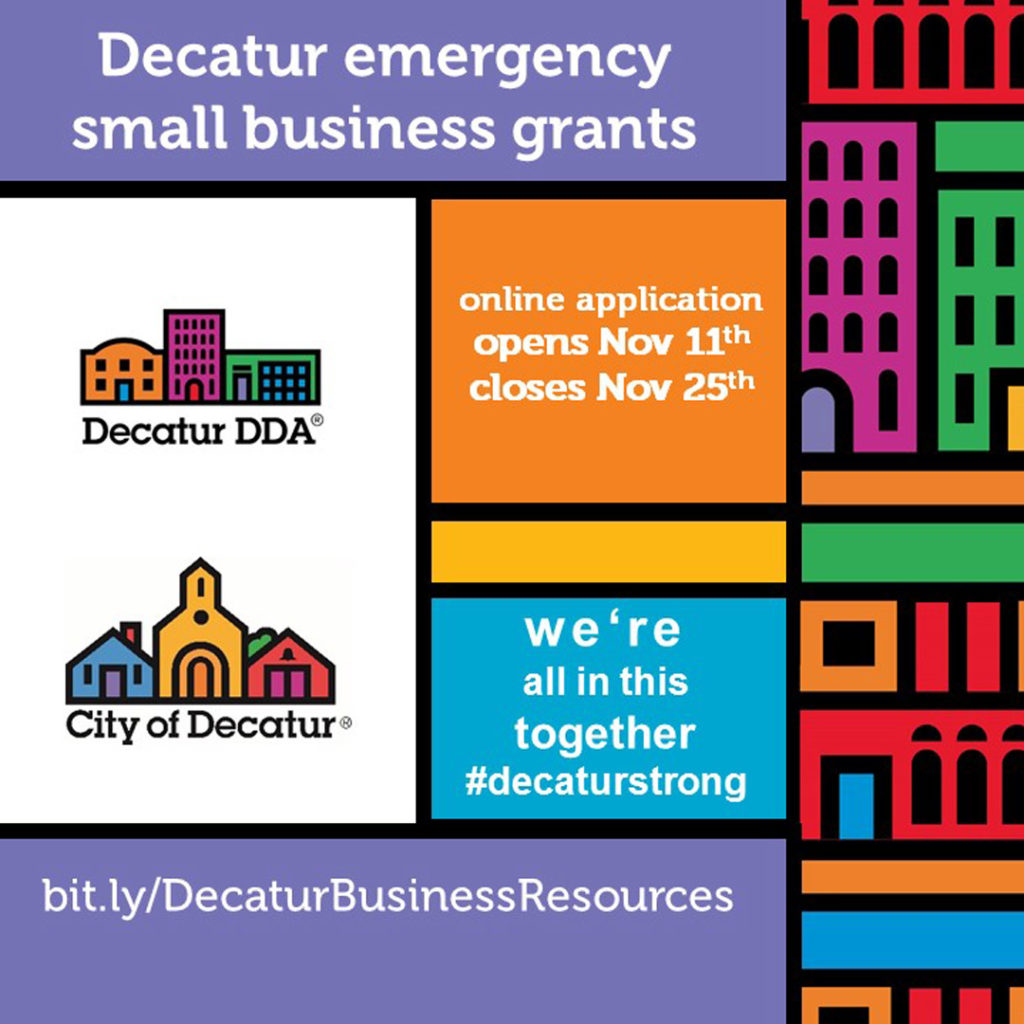 The City of Decatur and the Decatur Development Authorities (DDA) have announced the creation of a small business grant program in response to the financial challenges presented by the COVID-19 pandemic. A total of $400,000 will be granted from funding made available to the local government through the CARES Act.
Any small business in Decatur employing between one and 50 full-time or full-time equivalent employees is eligible, so long as they were open and operational as of March 1, 2020. Depending on various factors in the application process, including the number of full-time employees, eligible businesses will be considered for a grant of up to $25,000.
The grants are being administered by the DDA, and businesses interested in applying are encouraged to visit Decatur's business resources webpage for updates and for the grant guide. The online portal to submit an application will open at 8:00 a.m. on November 11, 2020, and the deadline to apply is 5:00 p.m. on November 25, 2020. In the event that the grant fund is over-subscribed, a lottery method will be used to select which businesses from the group of qualified applicants will receive the grant. Grant distributions are expected by the end of December.
The DDA has also created an interactive webpage detailing which local businesses are remaining open during the COVID-19 pandemic and their updated operating hours, which can be accessed through DecaturGA.com.