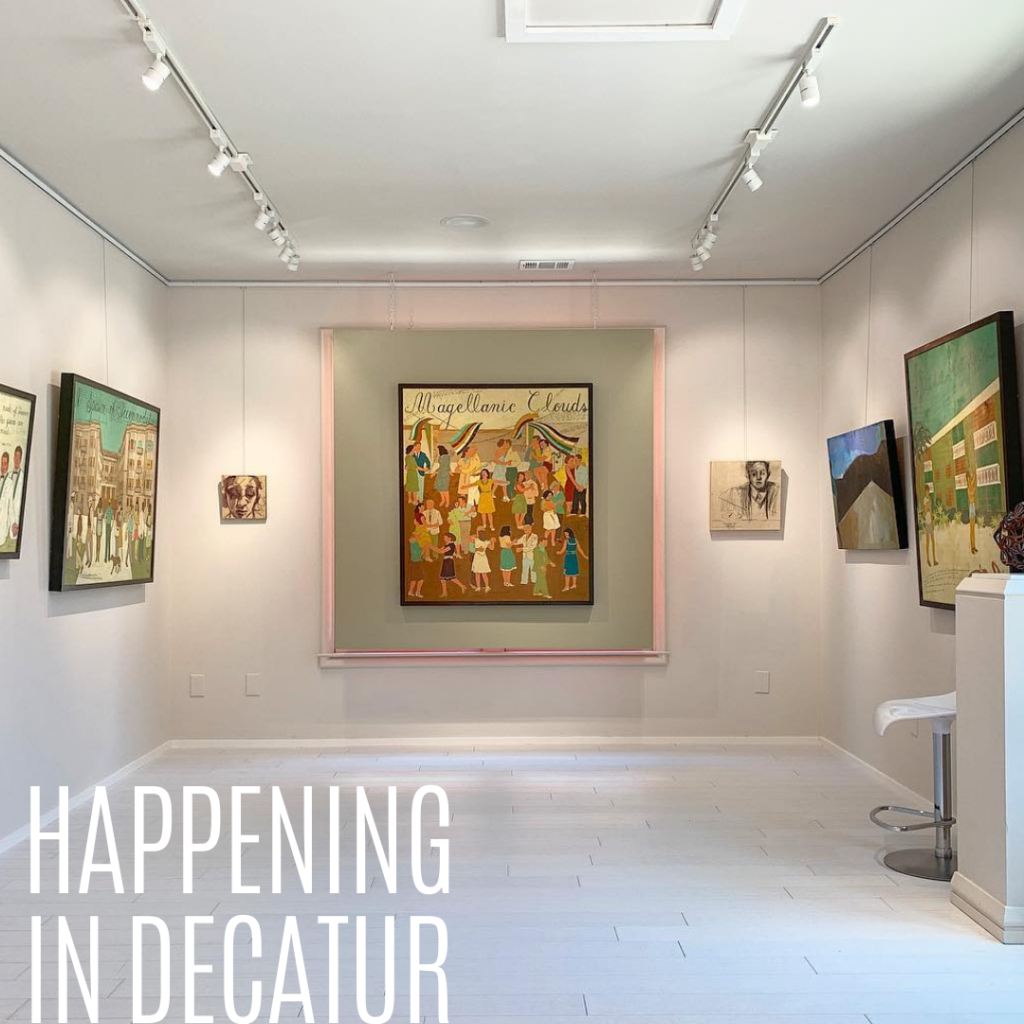 Decatur will hold its annual Holiday Ornament Unveiling from the store window of Wild Oats and Billy Goats, 112 E. Ponce de Leon Ave., on Thursday, November 5 at 6 p.m. Two parking spaces will be closed off in front of Wild Oats so there will be room to safely remain socially distant. Ornaments will be on sale outside and inside the store. Follow @visitdecaturga social media channels for more details or email sherry.jackman@decaturga.com.
Are you registered for the next installment in the 2020 Anti-Racism Speaker Series? Make sure you're registered for this Friday, November 6 at 6 p.m. to hear from Andra Gillespie, Associate Professor of Political Science and Director of the James Weldon Johnson Institute at Emory University. Visit decaturga.com/speakerseries to register for this session.
Different Trains Gallery, in Decatur's Old Depot District, has curated two new art exhibitions featuring Harry Underwood and Ruth Franklin. Also, 4.6 miles west in Inman Park, at the WADDI they're showing 40 works by Ab the Flagman, Eben Dunn, Ruth Franklin, Gary Goodman, Michael Jackson and Marek Tobolewski. Click the pictures to look online at differenttrainsgallery.com, or schedule an in-person, private visit by calling 404-939-2787.