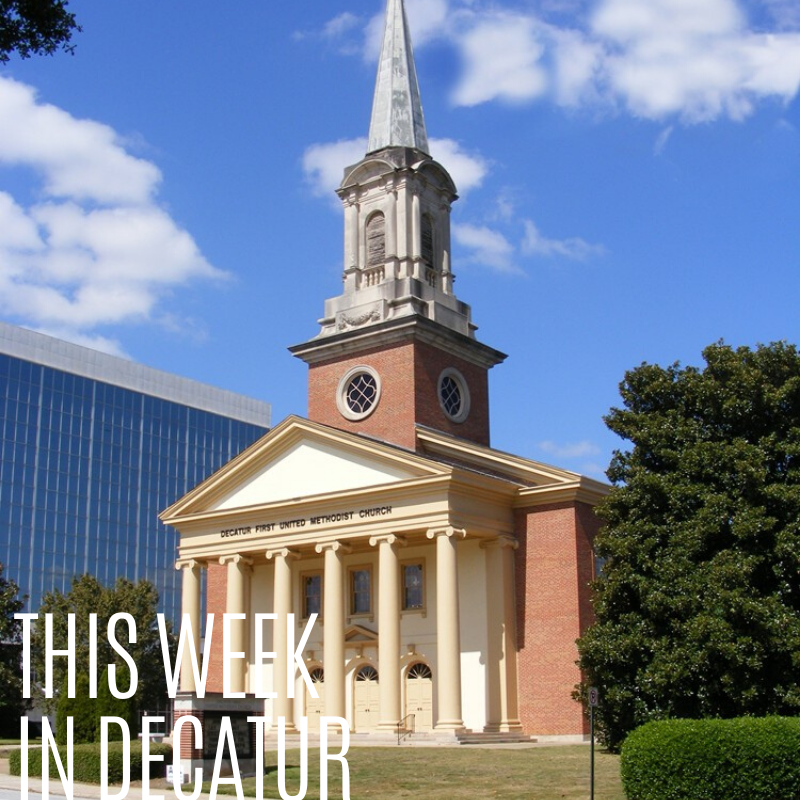 City Meetings
-City Commission | Monday, Mar. 2 @ 7:30 p.m.
-Active Living Board | Tuesday, Mar. 3 @ 8:00 a.m.
-Better Together Advisory Board | Tuesday, Mar. 3 @ 6:30 p.m.
Events
-Join Decatur First United Methodist Church for their People on the Margins: Life in Fenceline Communities Series. This is a 6 part series beginning this Thursday, Mar. 5 at 7 p.m. and happening every Thursday until Apr. 9. For more information, visit www.decaturfirst.org or direct your questions to bethbond007@hotmail.com or seawater@gsu.edu.
-The College Heights PTO will host their annual Bid for Chicks "Little Luau" Auction this Friday, Mar. 6 from 7-11 p.m. at the Old Courthouse on the Square in downtown Decatur. For tickets, visit tinyurl.com/BidforChicksLittleLuau.
-Check out live music at Eddie's Attic featuring Bart Crow, Che Apalache, Tom Rush accompanied by Matt Nakoa, Kristen Englenz Ingénue and Dan Rodriguez. For show times and tickets, head to eddiesattic.com.