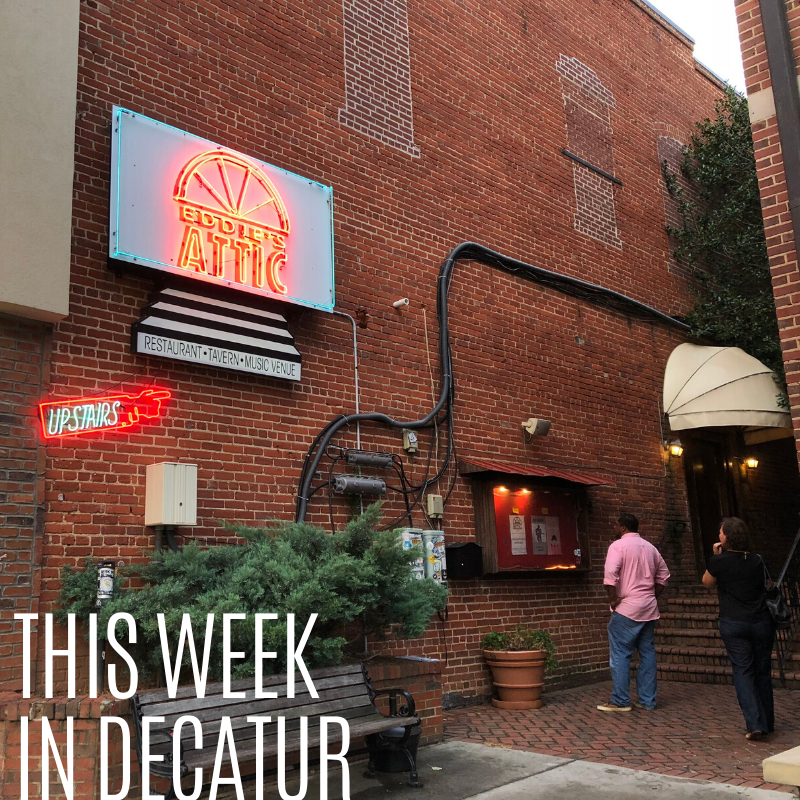 Meetings
-Zoning Board of Appeals | Monday, Feb. 10 @ 7:30 p.m.
-City Schools of Decatur Board of Education | Tuesday, Feb. 11 @ 6:30 p.m. at the Wilson School Support Center
-Planning Commission | Tuesday, Feb. 11 @ 7:00 p.m.
-Decatur Development Authorities | Friday, Feb. 14 @ 8:00 a.m.
Events
-The Historic DeKalb Courthouse will be transformed musically and visually into a speakeasy for the DeKalb History Center's 12th Annual Black History Month Celebration! Come and learn about the Jazz Age in the South from an African American perspective this Thursday, Feb. 13 at 11:00 a.m. For tickets and more information, visit dekalbhistory.org.
-The Dalton Gallery at Agnes Scott College will host an opening reception for &yet, a juried exhibition of work by young emerging artists from the Atlanta area in partnership with the Decatur Arts Alliance. Join them on Thursday, Feb. 13 from 6-9 p.m., visit Dalton Gallery on Facebook for more info.
-Spend the evening with Universal Joint as they host Valentine Schmalentine: The Anti-Valentine's Pop-Up Bar this Friday, Feb. 14 from 6-11 p.m. featuring food, themed drinks and music! Visit Universal Joint on Facebook to learn more.
-Don't miss live performances at Eddie's Attic featuring the cast members from the Alliance Theatre's new musical production of Maybe Happy Ending, an Evening with Emily King, the Barefoot Movement, Them Coulee Boys and the 2nd Annual "Red Hearts and Roses" Valentine's Day Concert with Rudy Currence. For show times and tickets, head to eddiesattic.com.