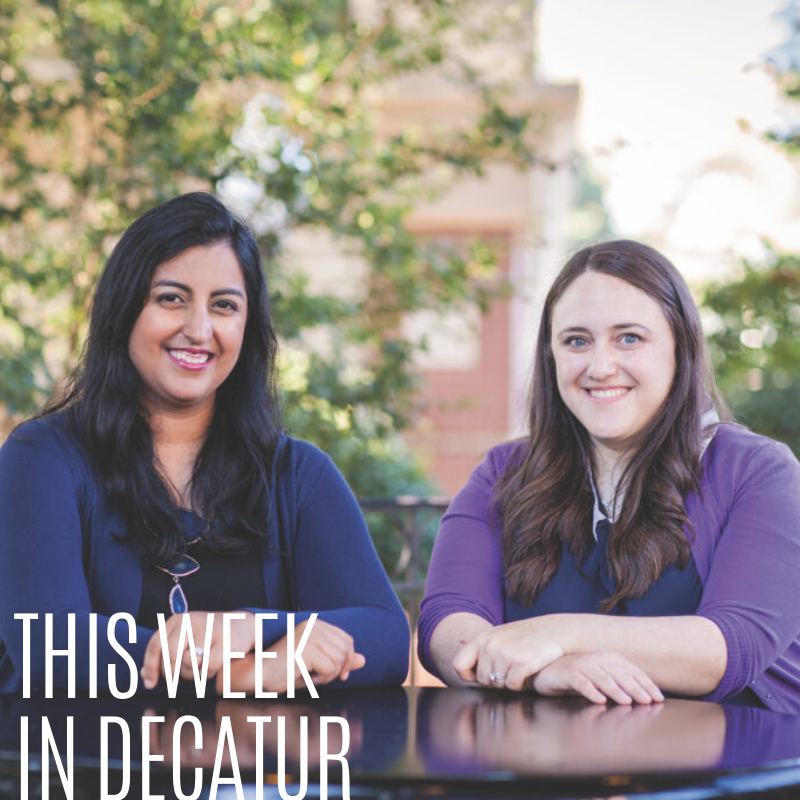 City Meetings
-City Commission | Monday, Feb. 3 @ 7:30 p.m.
-Active Living Board | Tuesday, Feb. 4 @ 8:00 a.m.
-Better Together Advisory Board | Tuesday, Feb. 4 @ 6:30 p.m.
Events
-The Decatur Education Foundation in partnership with Little Shop of Stories is hosting an author talk featuring young adult authors Becky Albertalli and Aisha Saeed as they launch their book, Yes No Maybe So. Join them at the Decatur Library this Tuesday, Feb. 4 from 7-9 p.m. For more details and tickets, visit littleshopofstories.com.
-Get your wands and robes ready for an evening with Brick Store Pub, Little Shop of Stories and Butter and Cream in celebration of Harry Potter Book Night this Thursday, Feb. 6 from 6-10 p.m. at the Brick Store Pub. All ages are welcome!
-The City will be hosting a sidewalk design open house for Derrydown, Garden Lane and Shadowmoor on Thursday, Feb. 6 at Public Works from 7-8:30 p.m. There's no formal presentation, however residents will be able to provide comment on the concepts and choose their preferred side of the street.
-The Sustainable Atlanta Roundtable (SART) is a monthly event hosted by Southface Energy Institute. They have selected Agnes Scott as the location for their February SART on Friday, Feb. 7 in Campbell Hall from 7-9 a.m. The topic will be sustainability projects at higher ed institutions.
-Check out this week's live performances at Eddie's Attic featuring Henhouse Prowlers, Tyler Lyle, Tony Lucca, Pat McGee Trio, Carter Lloyd Horne and Kristy Lee with Hussy Hicks. Visit eddiesattic.com for show times and tickets.
Cover Photo: Harper Collins