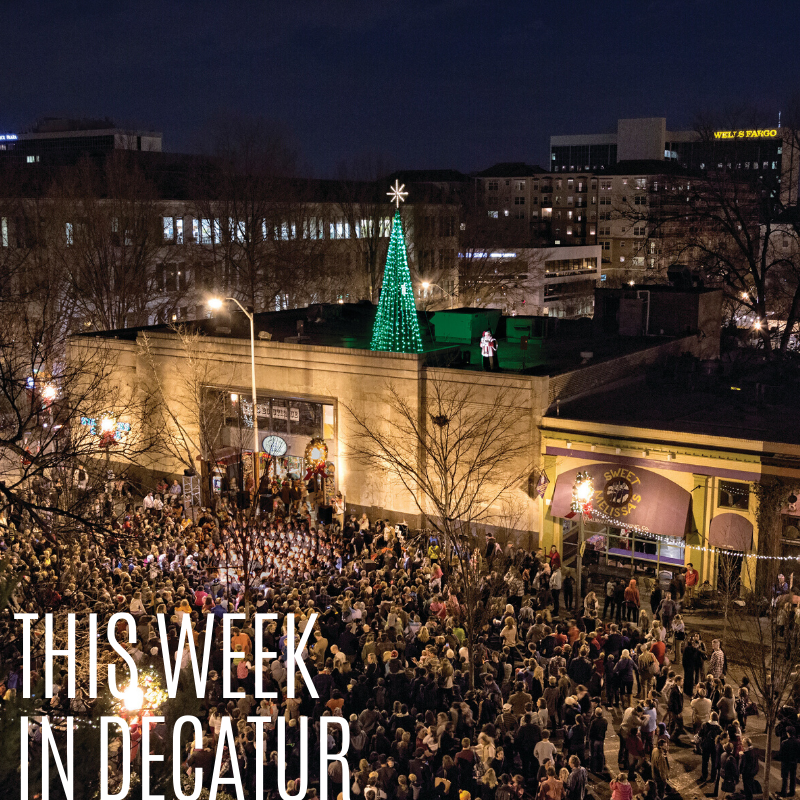 City Meetings
-City Commission | Monday, Dec. 2 @ 7:30 p.m.
-Active Living Board | Tuesday, Dec. 3 @ 8 a.m.
-The Better Together Board will attend the DBA holiday celebration in lieu of their regular meeting on Tuesday, Dec. 3 at 5 p.m.
Events
-Don't miss the Tree Lighting this terrific Thursday, Dec. 5 at 7 p.m. ​on the Square! Enjoy holiday carols, warm cookies, hot cocoa and "snow" on the square. At 7 p.m. sharp, Santa himself flips the switch to light the tree above the east entrance of the Decatur MARTA station.
-Check out live performances at Eddie's Attic from Gary Harris featuring Paula Champion, the Virtuosic Mandolin Duo: Frank Solivan and Don Stiernberg, the Tim O'Brien Band, Sugarcane Jane and the Bucket Fillers, Emily Hearn and Grant-Lee Phillips with Wild Ponies. For showtimes and ticket information, visit eddiesattic.com.