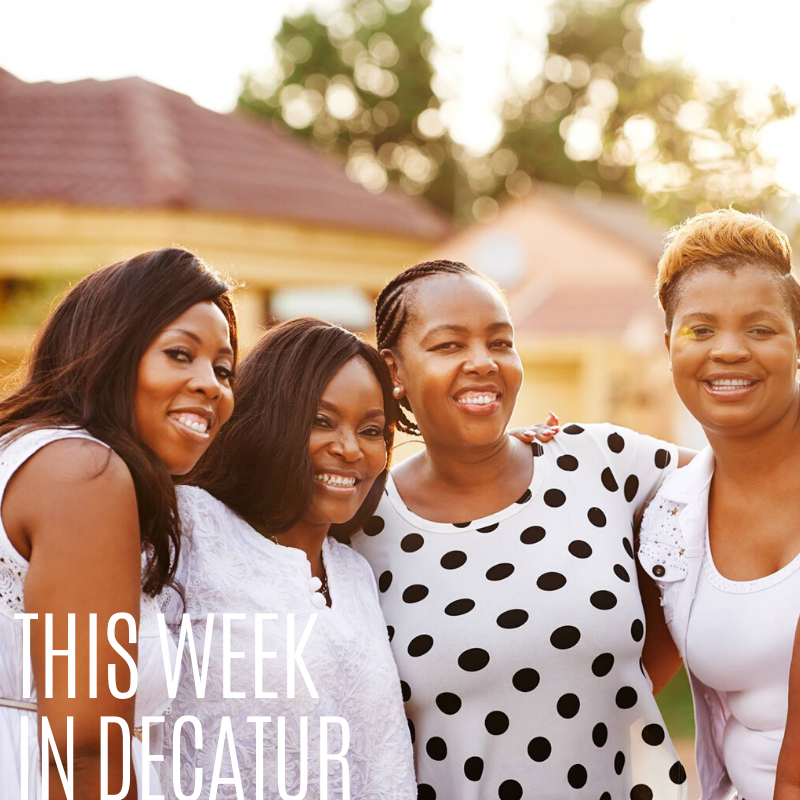 This week in #decaturga:
Please note the City of Decatur will be closed in observance of the Thanksgiving holiday this Thursday, Nov. 28 and Friday, Nov. 29.
City Meetings
-Lifelong Community Advisory Board Meeting | Monday, Nov. 25 @ 6:30 p.m.
Events
-Wahoo! Grill will host a dine out for the Center for Black Women's Wellness on Tuesday, Nov. 26 from 5-10 p.m. A portion of the evening's proceeds will be donated to the Center, which provides clinical and financial wellness services to over 3,000 women and men each year. Visit wahoogrilldecatur.com to make your reservations!
-Catch live performances at Eddie's Attic featuring The Blind Boys of Alabama Christmas Show, Sam Burchfield & The Scoundrels and the 51st Bi-Annual Open Mic Shootout. For show times and ticket information, visit eddiesattic.com.
Cover Photo Credit: Center for Black Women's Wellness (www.cbww.org)