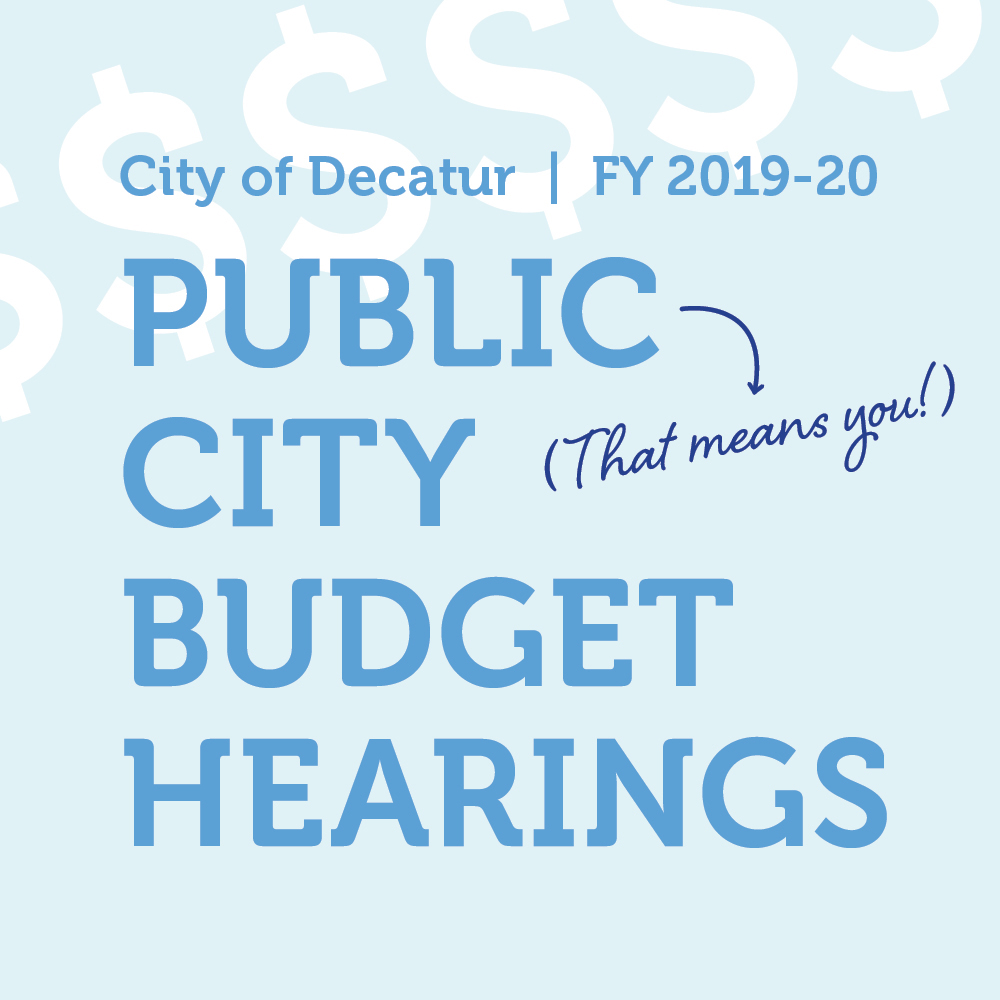 Talk Decatur dollars during upcoming public hearings on the fiscal year 2019-20 City of Decatur budget and property tax millage rates. Mark your calendars!
Monday, June 10 at 6 pm: Public hearing on 2019 Millage Rates
Monday, June 17 at 7:30 pm: Public hearing and scheduled adoption of Proposed FY 2019-20 Budget and Revised 2018-19 Budget and adoption of final 2019 Millage Rates
Both events will be held at Decatur City Hall, 509 N. McDonough St.
Copies of the FY 2019-20 Proposed Budget and FY 2018-19 Revised Budget are available at Decatur City Hall and at the Decatur Library, 215 Sycamore St. as well as online at decaturga.com/budget.
Learn more about the city budget and budget process at
decaturga.com/budget
. Have questions or want more information? Contact City Clerk Meredith Roark, 404-370-4102 or meredith.roark
@decaturga.com