+.* Go local this holiday! Decatur Seasonal Spotlights light the way to shopping and dining deals and ideas in #decaturga. *.+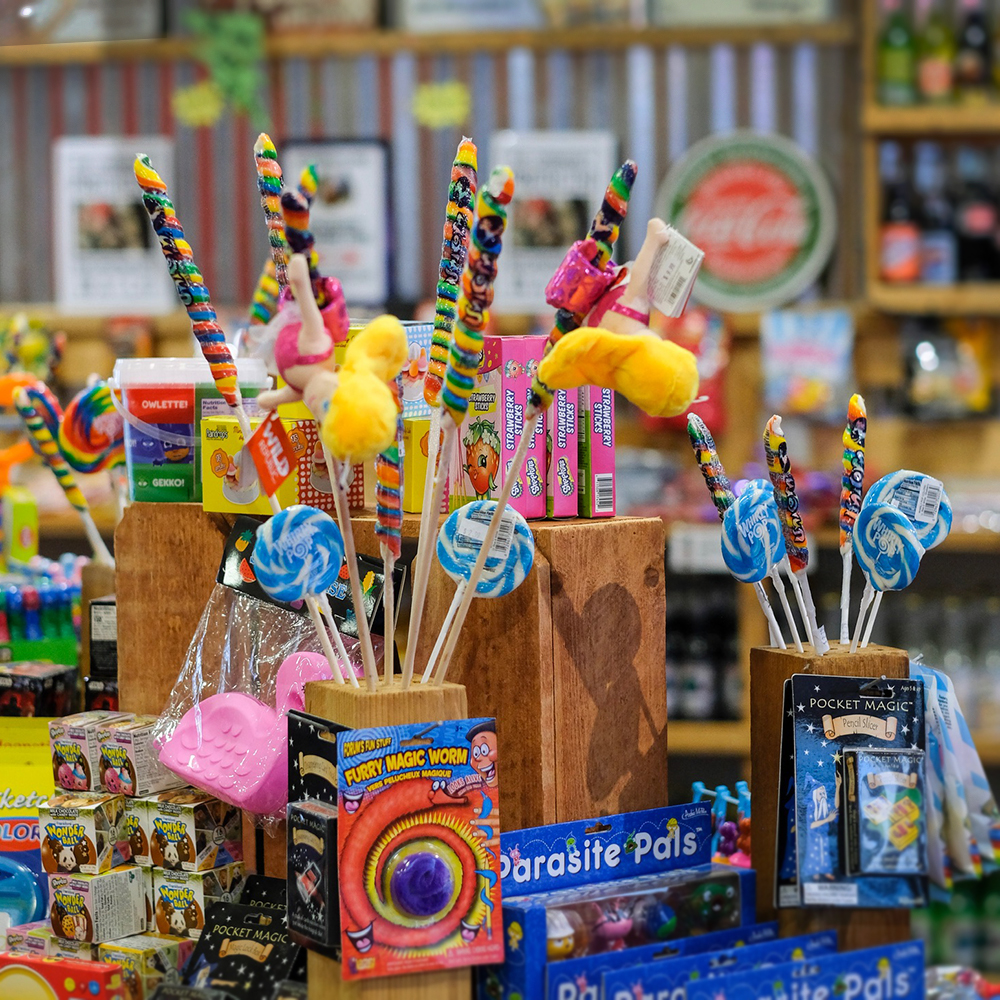 Consider your stockings stuffed at Rocket Fizz (115 Clairemont Ave.)! This throw-back soda pop and candy shop is piled high with vintage sweets, salt water treats, whoopee cushions, Wonder Balls, and just about every soda flavor imaginable. Go retro with NuGrape and Moxie or get really wacky with bacon, pickle, or fresh-cut grass in a glass. Surprise and delight your party guests with family-friendly fizz in the cooler, too. Or show up with a six-pack at your next holiday soiree. Silly sips sure beat a bottle of wine for host/hostess gift fun factor! Kids may as well stock this store. Toys, trinkets, games, and gags will whirl and wow on the big day, and you'll get the gift of giggles.
Look for sweet specials on Terrific Thursdays! See store for details.
Rocket Fizz
115 Clairemont Ave.
@rocketfizzdecatur