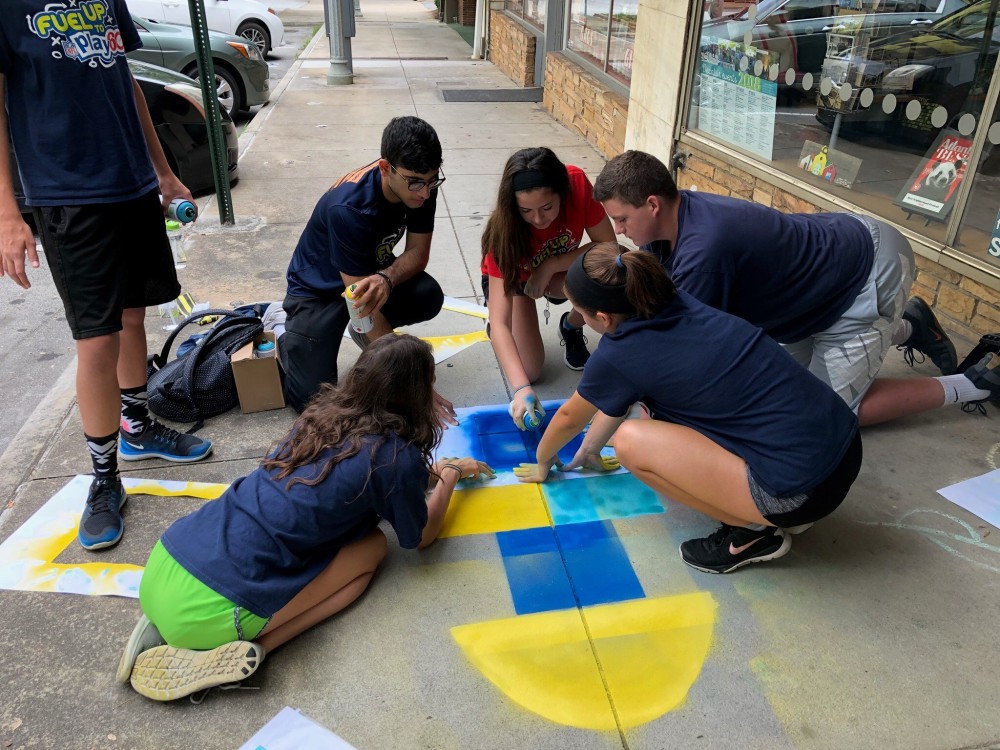 Thanks to the "Fuel Up to Play 60" leadership team for colorful hopscotch boards that they have created at four locations around the City.  The Fuel Up to Play 60 program is a collaboration between the NFL and the Dairy Association to encourage healthy, active lifestyles for kids.  They are holding a youth ambassador summit this week at Agnes Scott College with over 200 student leaders and educators from around the country.
Need a reminder about how to play hopscotch?  Here you go,
Throw a small stone, twig, beanbag, or coin into the first square. (If it lands on a line, or outside the square, you lose your turn. Pass the marker to the following player and wait for your next turn.)
Hop on one foot into the first empty square, and then every subsequent empty square. Be sure to skip the one your marker is on.
At the pairs (4-5 and 7-8), jump with both feet.
At 10, hop with both feet, turn around, and head back toward the start.
When you reach the marked square again, pick up the marker — still on one foot! — and complete the course.
If you finished without any mistakes, pass the marker to the next player. On your next turn, throw the marker to the next number.
If you fall, jump outside the lines, or miss a square or the marker, you lose your turn and must repeat the same number on your next turn. Whoever reaches 10 first, wins.