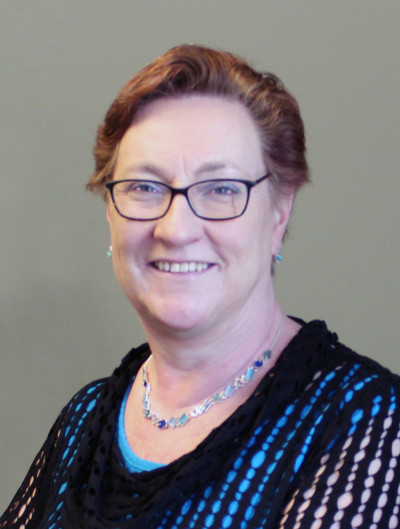 Intends To Explore Roles That Will Continue Her Passion For Great Local Government
Decatur City Manager Peggy Merriss announced her retirement from the City of Decatur effective December 31, 2018. Merriss joined the city staff in 1983 as the personnel director, committing to serving two years. She held that position for six years and was named assistant city manager in 1989. In 1993 she was named city manager and celebrated twenty-five years as Decatur's city manager in June.
In announcing her retirement Merriss said, "I have been very fortunate that the community has elected outstanding City Commissioners who have supported innovation, risk-taking and outcomes that further the mission and vision of the City of Decatur. I have also worked with the most enthusiastic, dedicated and experienced public employees in the world. I cannot imagine having had any other opportunity that would have been so fulfilling."
During her tenure the city has renovated or rebuilt all city facilities including City Hall, Decatur Recreation Center, Fire Stations 1 and 2, Public Works, and the Beacon Municipal Complex that includes the new Police Department and renovated Ebster Recreation Center. All of the City Parks have been renovated as well.
The MARTA plaza was reimagined and rebuilt to make the area more pedestrian friendly and more appealing for shopping and dining. Underutilized parking lots were redeveloped with residential housing units – first condominiums and then apartments. And most recently Decatur purchased the former Children's Home with its 77 acres of greenspace.
Under Merriss' management, the City of Decatur maintains a strong financial position by continuing to utilize conservative fiscal practices and by making strategic decisions that support the community's vision. The City maintains a Standard & Poor's AA+ bond rating and a rating of Aa1 from Moody's.
In June, the National Civic League named Decatur as a 2018 All America City in recognition of its work toward inclusive civic engagement, addressing critical issues, community policing, and its commitment to issues of equity and inclusion.
Mayor Patti Garrett said, "All of us have reaped the benefits of Ms. Merriss' visionary leadership, her ability to think creatively, and her passion for developing a strong management team. She is an innovative thought leader, a model of integrity, and has a unique ability to help the city pursue vibrant community engagement and healthy infrastructure while maintaining strong, conservative fiscal management for the city."
Decatur operates under a Council-Manager form of government which means the City Commission hires a professional city manager to run the day-to-day operations while the Commissioners formulate policy. Decatur has only had two city managers in the last 45 years – Curtis Branscome served as city manager for 20 years and Merriss has served for the past 25 years. "The city is fortunate to have had the continuity of excellent, consistent and innovative leadership from local government professionals who care about local government and who work day-to-day to implement the community's vision."
Garrett said the City Commission will engage an executive search service to recruit applicants for the city manager position. She also said the process will include an opportunity for input on the characteristics, traits, and experience the community would like to see in a city manager. The City Commission will make the final decision and their intent is to appoint someone by the end of 2018.
Merriss is a resident of the City of Decatur and said she intends to stay in the community and remain active in local government professional organizations as she explores roles that will continue her passion for great local government. She was the first woman and the youngest person to serve as President of the International City County Manager Association (ICMA) in 2002. She currently serves as the chair of the ICMA-RC Board of Directors and will continue in that office. Click here to see Merriss' Community Statement.