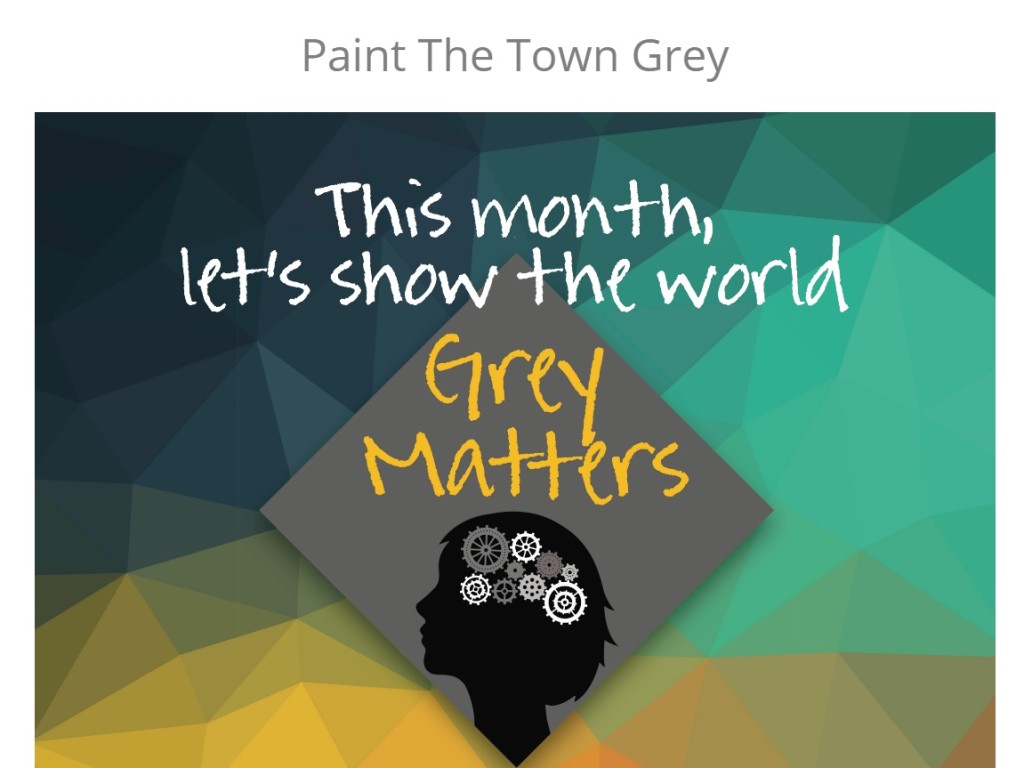 Join the City of Decatur, Worthmore Jewelers, and their valued sponsors to Paint the Town Grey at special events to help advance the figure for a cure.
Concerts on the Square: May 13 & 20
HomeGrown Decatur is donating 10 percent of any purchase on Saturday, May 13 back to the National Brain Tumor Society.
Free Yoga on the Green at the bandstand on May 16, 6-7 p.m. let by Cheryl Burnette.
Watch artist Sergey Cherep create an original painting during the May 20 Concert on the Square. Proceeds of its sale will be donated to brain cancer research.
Jeni's ice cream will be donating proceeds from its ice cream sales to help support the National Brain Tumor Society on May 20, 8-10 p.m.
Zoo Atlanta has donated one of Kelly the Elephant's paintings for sale. It'll be auctioned off on May 26. The proceeds from the sale will go to Piedmont Hospital's Brain Cancer Center.
Visit Salon Red Kids anytime during the month of May and mention "Grey Matters" or "Paint the Town Grey" and they will donate 15% of your services to The National Brain Tumor Society.
Add your name or someone who is or who has battled cancer to the Grey Matters Art bench on Ponce de Leon Ave. in front of the old court house: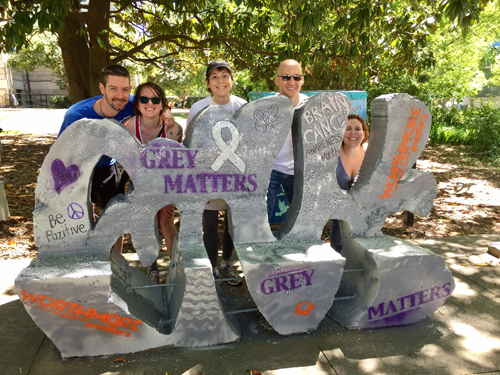 For more information, visit PainttheTownGrey.org.