30 Days of Shopping in Decatur this November: Jump-start your holiday spirit – and your holiday shopping – with local daily tips on The Decatur Minute.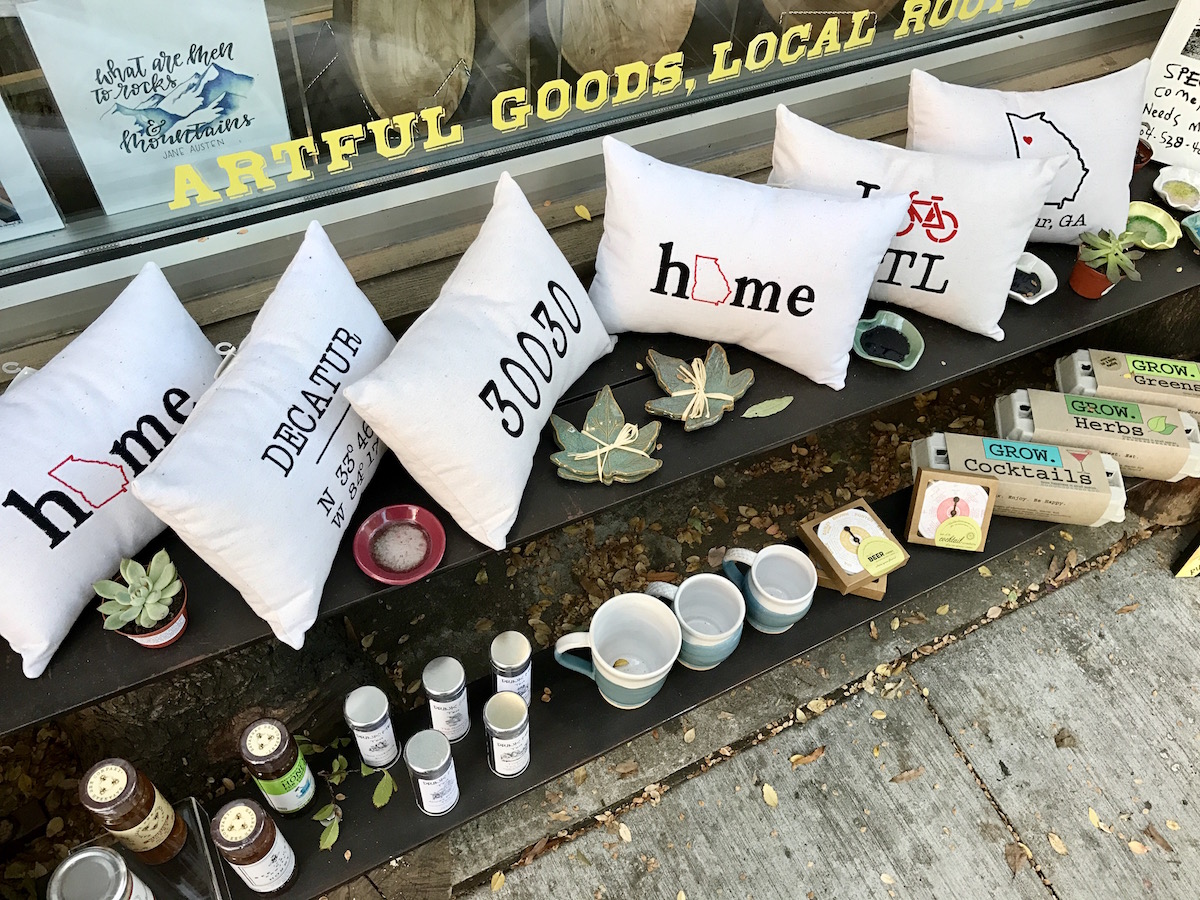 Looking for home-spun, gobs-of-fun holiday finds? Check out HomeGrown Decatur for all things locally made! This artist market features Decatur and Atlanta-area crafters, makers, tinkerers, calligraphers, painters, illustrators, jewelers, and more. Their vast (and always-changing) selection offers something for everyone, from leather cuffs to candles, wholesome homemade dog treats to customized beer koozies, and Bread Cat. Who doesn't love Bread Cat? The shop is curated with quality – and quirkiness – in mind.
Tip: Get local with your list. Shop HomeGrown's selection of oh-so-Decatur wares (think 30030 pillows and local landmark coasters) for Decatur natives or newbies, and celebrate your hometown for the holidays.
Extra tip: Shop here on Terrific Thursdays for a new BOGOHO deal (that's "buy one get one half off") every week! Enjoy local libations from Urban Tree Cidery while you're there.
HomeGrown Decatur
412 Church St.
404-373-1147