30 Days of Shopping in Decatur this November: Jump-start your holiday spirit – and your holiday shopping – with local daily tips on The Decatur Minute.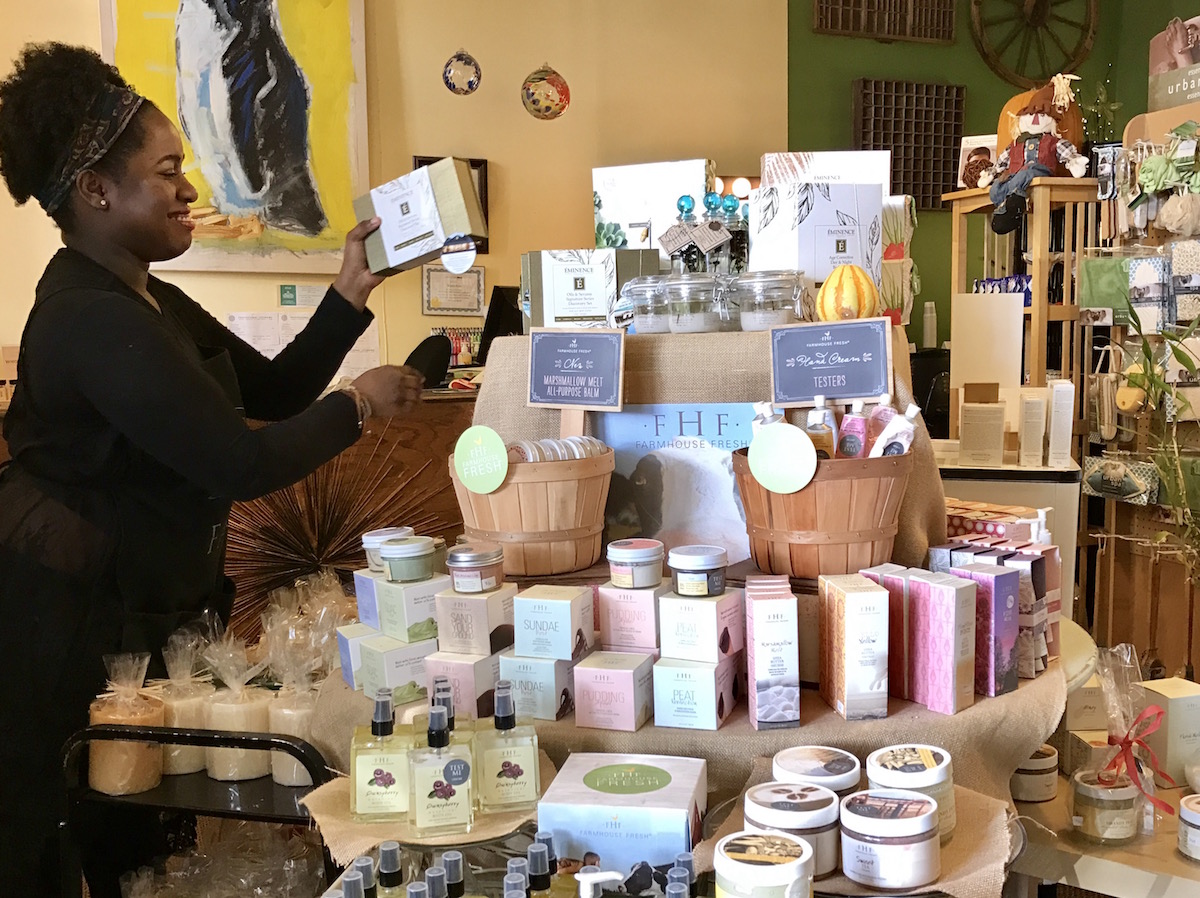 Need some stress relief? Yes – yes, you do. Treat yourself to some peaceful pampering at Fabu Face Spa, one of Decatur's favorite me-time destinations. Don't let the small storefront fool you – this is a full-service, never-stuffy spa. Their expert estheticians and therapists offer customized treatments from head to toe. Enjoy a wide range of facial treatments, waxing and tinting services, and truly therapeutic full-body massage (Swedish, deep tissue, hot stone, and more). Keep it all to yourself, or share the serenity – and become someone's new best friend – with spa packages and passes.
How about a little DIY self-care? Shop their storefront for indulgent body and bath products, the latest trends in natural cosmetics, and skin care treatments with proven results. They even stock locally handmade jewelry, candles, and other great gift items. What's not to love?
Tip: Fabu does Terrific Thursdays right. Free chair massages, mini facials, peels and other services, special deals, AND refreshments.
Extra tip: Book a spa date with a friend – or a spa PARTY with five!
Fabu Face Spa
335 W. Ponce de Leon Ave.
404-377-6363