30 Days of Shopping in Decatur this November: Jump-start your holiday spirit – and your holiday shopping – with local daily tips in November on The Decatur Minute. Click here to see previous days.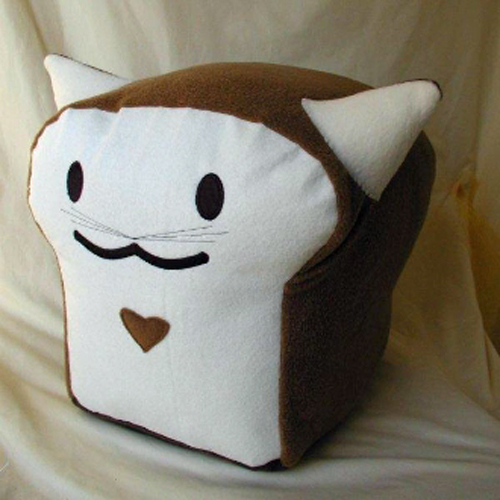 Dear World, meet Bread Cat. He and his compatriots live at HomeGrown in Decatur where they are available for purchase. What is Bread Cat? Well it's a stuffed plush slice of bread with cat features on it. Duh. It comes in a variety of "flavors" like French Bread (see photo), Cinnamon Bread, and White Bread. Bread Cats are just one of the many amazing items at HomeGrown made by passionate artists. If you don't have anyone on your holiday shopping list that is in need of a Bread Cat, then I feel sorry for you. But not to worry! There are plenty of other things to choose from at the shop: locally made body products, hipster-worthy succulents, handmade jewelry, duct tape wallets, and cute tea towels. But seriously, you should just by yourself a Bread Cat. Because, Bread Cat.
Tip: Nibble on some Little Debbie Cakes while you shop every Terrific Thursday.
Extra tip: Check out the Mr. T shrine in the back room.
HomeGrown
412 Church St., Decatur, GA 30030
404-373-1147
www.homegrowndecatur.com
photo h/t: Bread Cat's website