30 Days of Shopping in Decatur this November: Jump-start your holiday spirit – and your holiday shopping – with local daily tips in November on The Decatur Minute.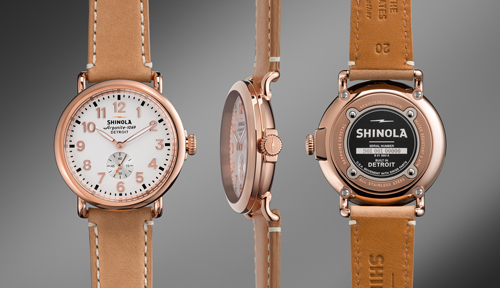 The Apple Watch is so Summer 2015. What's in for Winter 2015? A real watch. We're talking analogue. And what better place to purchase a watch than Worthmore Jewelers? There are plenty of watches to chose from in the store, but did you know that Worthmore was one of the only sellers of Shinola watches in the state of Georgia? Shinola watches  are 100% made in America. So when you purchase a Shinola watch at Worthmore, you get double the "shop local" brownie points. Go you!
Tip: Worthmore is offering free jewelry cleaning on Terrific Thursdays.
Extra tip: The shop's popular Antiques Jewelry Roadshow is coming back the first weekend of December this year so mark your calendars.
Worthmore Jewelers
117 E.Court Square, Decatur, GA 30030
404-370-3937
www.worthmorejewelers.com