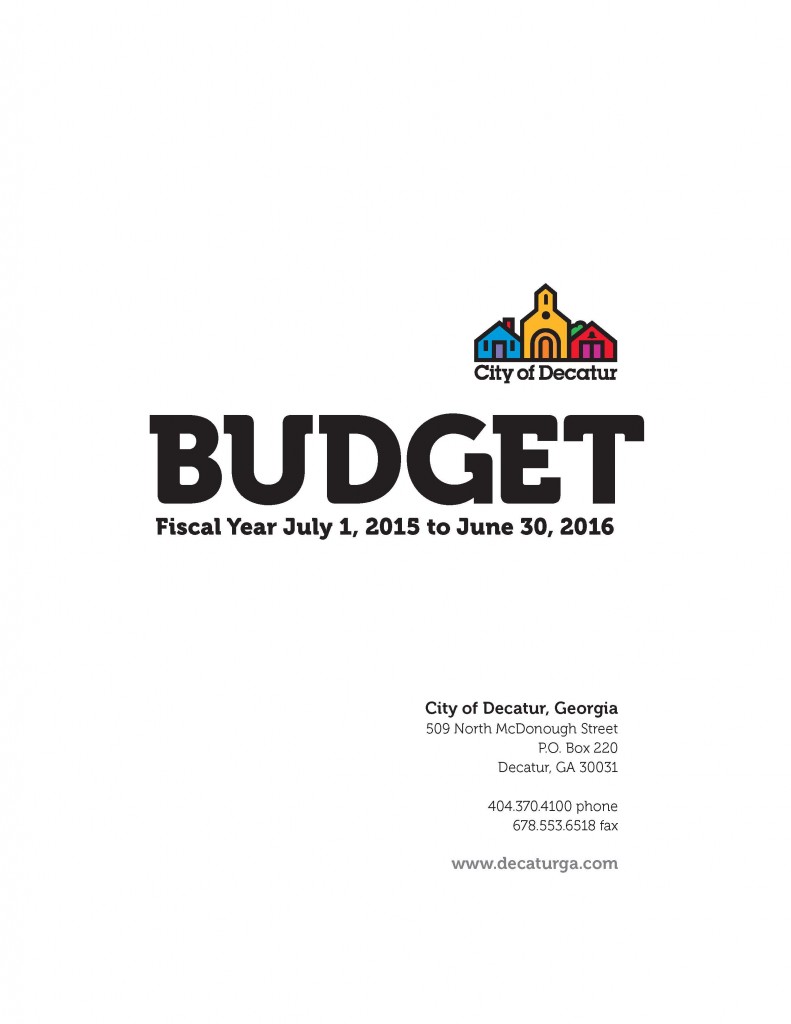 The proposed FY 2015-2016 budget will be presented to the City Commission on Monday, May 18th.
So if you're interested in learning about what's included in the proposed "pending spending" plan, join Budget Manager Meredith Roark and Assistant City Manager Andrea Arnold on Tuesday the 19th from 6pm to 7:30pm. The Community Budget Gathering will be held at Decatur City Hall, 509 N. McDonough Street.
This is your chance to find out how the budget process works and share feedback. Sign up today with Meredith, Meredith.Roark@decaturga.com or call 404-370-4102, if you think you'll be attending.