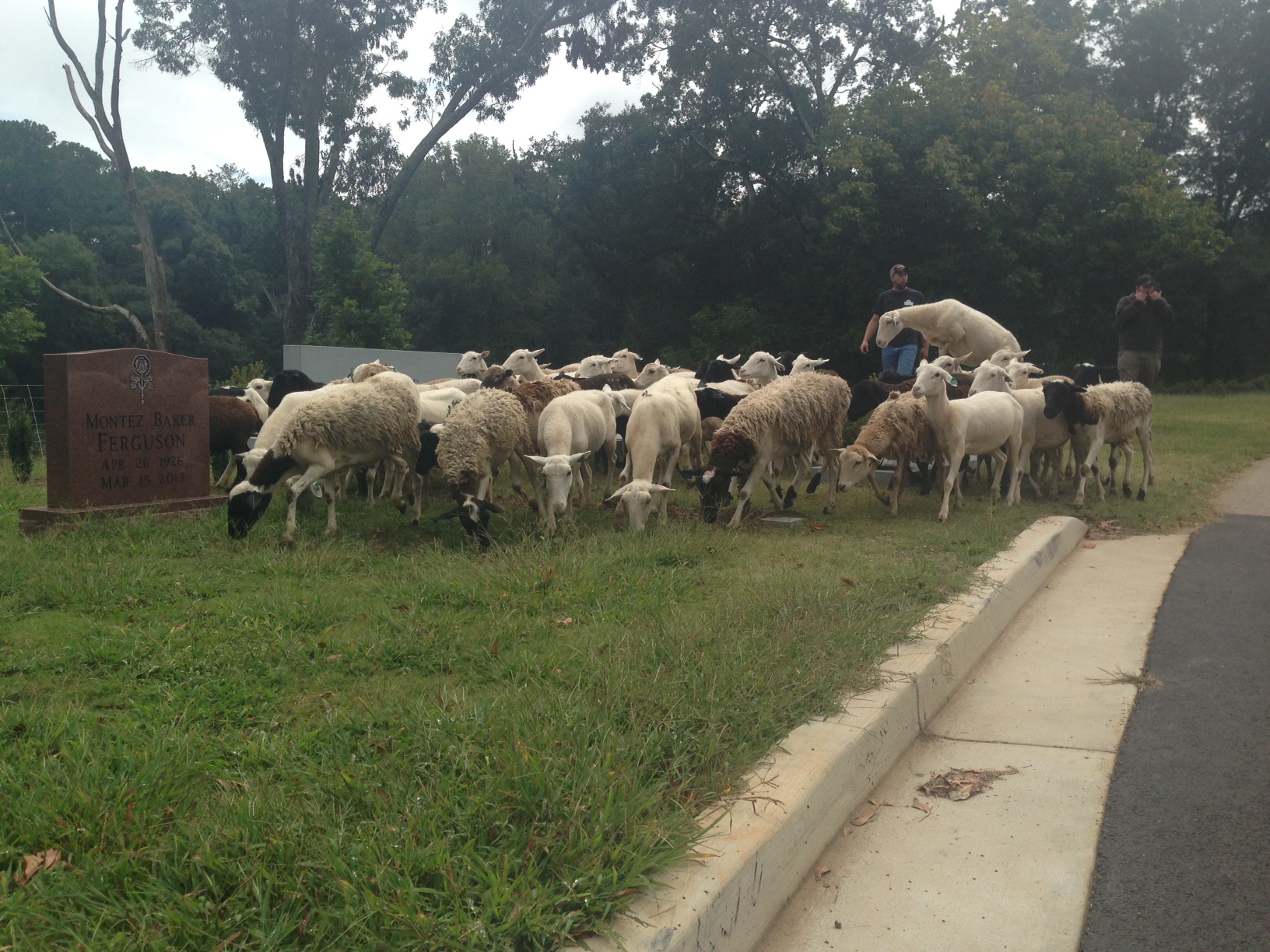 Missed the sheep when they feasted at Decatur Cemetery in September? You've got a second chance to meet them, this time in the Oakhurst Greenspace just south of Agnes Scott College.
"Meet the Sheep" is scheduled for tomorrow, Tuesday, December 3 from 2 p.m. to 3 p.m. The sheep should be around for four or five days, depending on how quickly they eat invasive species like kudzu and Chinese privet.
More info can be found on the Trees Atlanta website.