The Decatur City Commission voted to adopt a new Tree Canopy Conservation Ordinance that will go into effect on July 7, 2014. The purpose of this update is to modernize the current ordinance (which dates back to 1988) and to encourage the conservation of existing tree canopy.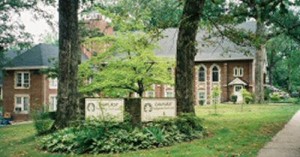 You can learn more about the Tree Canopy Conservation Ordinance at a public information meeting Monday, June 23 from 6 p.m. to 8 p.m. in the Community Room at the Leveritt Public Works Building, 2635 Talley Street.
To read the new ordinance, please visit the following website: Tree Canopy Conservation Ordinance
The Design, Environment, and Construction Division is currently working to finalize processes and procedures to implement the new ordinance. More information will be available soon. Questions? Contact John Maximuk, john.maximuk@decaturga.com, 678-553-6570.